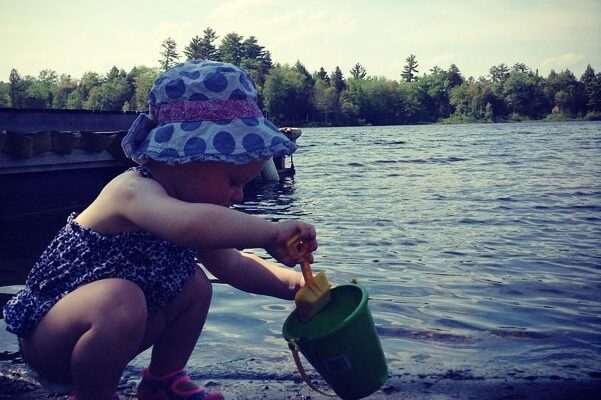 PO-lakesmart-32-16
File photo courtesy of Piscataquis Soil and Water Conservation District
Friends of Wilson Ponds 30th anniversary celebration Aug. 6-8
The Friends of Wilson Ponds will hold a 30th anniversary celebration from Friday, Aug. 6 through Sunday, Aug. 8 with a theme of "Wilson Ponds — Past, Present and Future."
Friday, Aug. 6 historical and living field guide presentations 7 p.m. at the Center for Moosehead History, 6 Lakeview Street in Greenville.
Presentations: A History of Wilson Ponds by Pat Shafer, Wilson Pond resident and author of "Otter Chaos-A Do It
Yourself Guide to Building a North Woods Camp." "The Wilson Ponds Living Field Guide: A Gateway to Conservation" by Steven Lamonde life-long vacationer of Wilson Pond and adjunct professor, department of Environmental Studies at Antioch University in Ohio.
Saturday, Aug. 7 a boat parade and picnic. The boat parade starts at 10 a.m. on Lower Wilson Pond. All spectators welcome, and the Friends of Wilson Ponds members may register boats in the parade.
The picnic and rum mountain beverage contest starts at noon at 35 Johnson Road in Greenville. Menu includes mamburgers, hot dogs, salads and birthday cake. Soft drinks and water provided.
Sunday, Aug. 8 pancake breakfast and guided hike up Rum Mountain or guided paddle on the Upper Pond. The breakfast is from 8-10 a.m. at the Birch Point campsite (accessible only by boat) on Lower Wilson Pond. Chefs are Patterson Shafer and Norman Lamonde.
At 10 a.m. with hike Rum Mountain with guide Allan Ryder or padde the Upper Pond with guide Dot Lamson.
All 30th anniversary events are by donation. Please RSVP on our website www.fowpa.org to let us know the events you plan to attend so we can have enough food and beverages for all. Please bring a chair to the picnic.