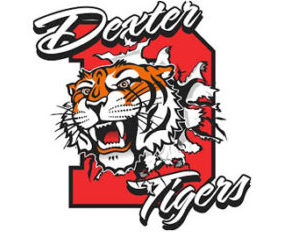 Dexter Regional High School fourth quarter honor roll
Grade 12, highest honors: Abby Andrews, Michael Gadwah, Kaitlyn Gray, Olivia Peakes, Grace Wallace and Jayde Wintle; high honors: Robert Dorman, Peyton Grant, Brett Kusnierz, Parker Ponte and Abigail Wakefield; honors: Makala Bignell, Demitri Burton, Hannah Campbell, Hunter Dean, Ryan Gould and Avery Herrick.
Grade 11, highest honors: Miles Gadwah and Nick Galligan; honors: Brandon Bell, Caitlyn Chabot, Patrick Childers, Abey Givens, Lakota Glidden, Arianna Jandreau, Elizabeth Kinney, Hunter Nelson, Maureen O'Roak, Emma Paige, Abigail Plourde, Amelia Rolfe, Thomas Rowe and Ora Rudloff-Eastman;
Grade 10, highest honors: Emma Alexander, Sydney Fogler and Peyson Rienhardt; high honors: Kai Alvelo, Ivy Batey, Annika King and Will Kusnierz; honors: Jennifer Downing, Sydney Dyson, Jozlynn Paige, Dylan Phillips, Elisa Picariello, Brady Reynolds, Madison Rowe, Caleb Schobel and Cameron Spack.
Grade nine, honors: Lily Bagley, Elizabeth Bernard-Whittaker, Lily Carr, Shane Craig, Hannah Dean, Shelby Dyson, Cian Galligan, Cally Gudroe, Keegan Hight, Brianna Packard, Mazie Peach, Jenna Phillips, Graci Scott, Gabrielle Shorey-Coy, William Spratt and McKenzie Trafton.