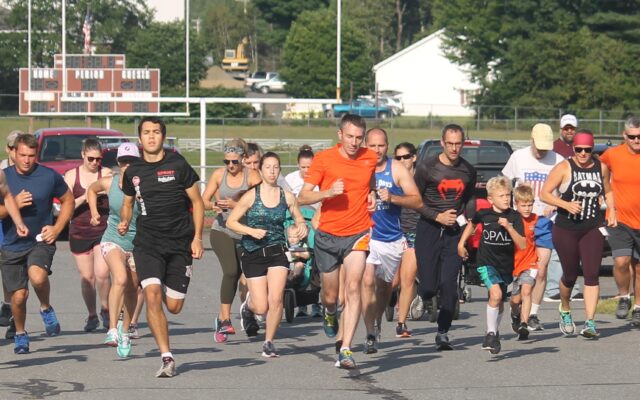 PO-spponystart-32-19
Observer file photo/Stuart Hedstrom PONY PRIDE 5K -- Twenty-six entrants galloped through Dover-Foxcroft during the 2019 Pony Pride 5K as part of Foxcroft Academy's Alumni Weekend. The race returns in 2021 after being canceled last summer, starting at 8 a.m. on Saturday, Aug. 7.
Foxcroft Academy's Pony Pride 5K returns Aug. 7
DOVER-FOXCROFT — After a one-year hiatus due to COVID-19, the Foxcroft Academy Pony Pride 5K road race is back. This year's race is scheduled for Saturday, Aug. 7, at 8 a.m. as part of Foxcroft Academy's 2021 Alumni Weekend festivities.
The race begins in front of the school and will end at the finish line on the track. As always, the Pony Pride 5K is open to anyone …. you don't need to be a member of the Foxcroft Academy alumni community to run!
The first mile is relatively flat, the second mile has a slight upgrade, the third mile has varying terrain and the last 200 meters is on the Foxcroft Academy track.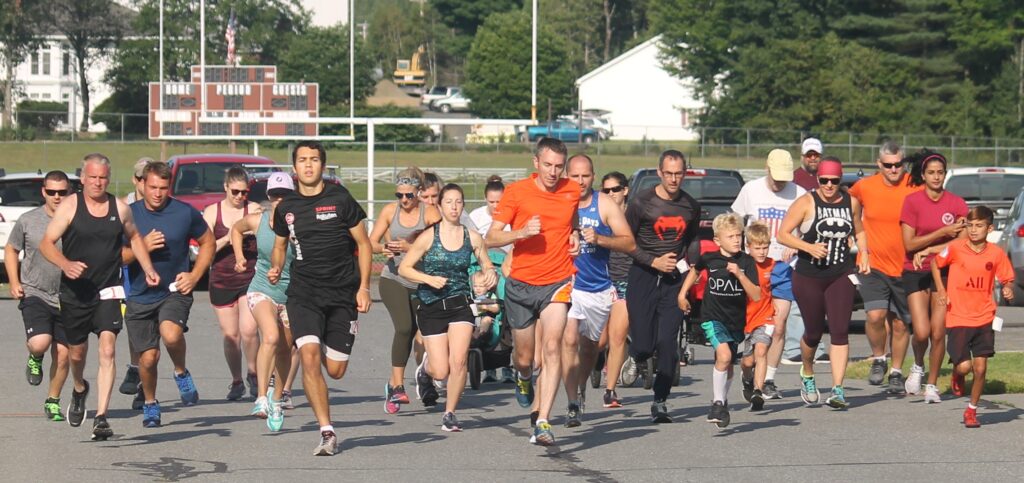 Registration begins at 7 a.m. at the track building, rain or shine. If you have questions about the race, contact race director George Rolleston via email at grolleston@foxcroftacademy.org.
Forms are available at https://www.foxcroftacademy.org/its-time-to-register-for-the-2021-foxcroft-academy-pony-pride-5k-road-race/.
Send signed entry form with check payable to: Foxcroft Academy c/o George Rolleston, 975 West Main Street, Dover-Foxcroft, ME 04426
The race is $10 for those pre-registering or $30 for a family of four pre-registering. The respective fees are $12 and $36 on race day. T-shirts go to the first 50 to register.
Cash prizes go to the top men's and women's runners and top male and female Foxcroft Academy alumni.
Runners who are not vaccinated are required to wear a mask during registration and prior to the race if distancing cannot be maintained. In order to ensure the safety of participants and volunteers, post-race refreshments and awards will not be offered this year. Water will be available at the race finish. We will be following all Maine CDC guidelines.