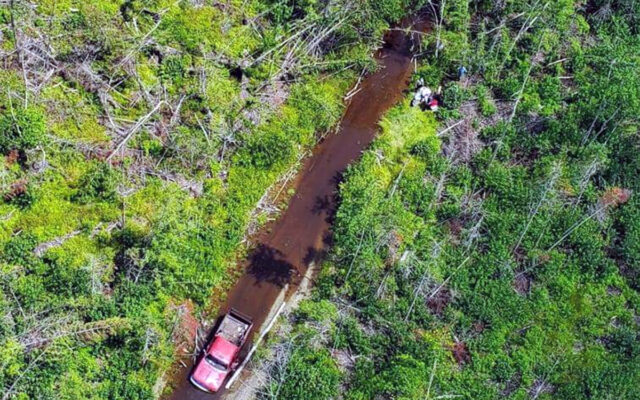 Short-Haul 2
Courtesy Maine Forest Service Location of patient and stuck vehicle.
Maine Forest Service Ranger helicopter crew assists with rescue
CHARLESTON — On July 15 , a Maine Department of Agriculture, Conservation and Forestry Maine Forest Service Ranger helicopter crew assisted the Corinth and Charleston Fire Departments with a short-haul rescue. The incident occurred in a heavily forested area in Charleston.
Once on the scene, it was agreed that short-haul was the best method of extracting the patient because of the individual's condition and time required to hand-carry to an awaiting ambulance. At Corinth Fire Chief Scott Bragdon's request, the Old Town-based flight crew flew to the site and lifted the patient from the point of injury to the ambulance. The patient was transported to Northern Light – Eastern Maine Medical Center in Bangor.