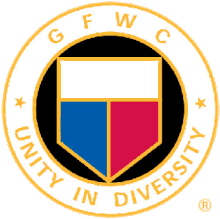 GFWC Miosac Club yard sale Saturday
DOVER-FOXCROFT — The members of the Dover-Foxcroft GFWC (General Federation of Women's Clubs) Miosac Club will be holding a yard sale on Saturday, July 17 from 8 a.m. until 2 p.m. at 66 Lincoln Street. In the event of inclement weather, a rain date has been set for July 24. A variety of household items will be available as well as puzzles and books. Clothing will not be available for sale.
The GFWC Miosac Club is a 501c3 nonprofit organization. We are part of GFWC Maine, GFWC New England Region and GFWC International. Our interests are many and varied. Locally, we support the Piscataquis Regional YMCA, the Boy Scouts, Girl Scouts, Kiwanis Club, Pine Tree Hospice, American Legion Post 29, Center Theatre and the Marion Doore Park.
If any woman of any age in Dover-Foxcroft or surrounding areas are interested in joining the GFWC Miosac Club, please call Anne Cress at 207-717-7576.