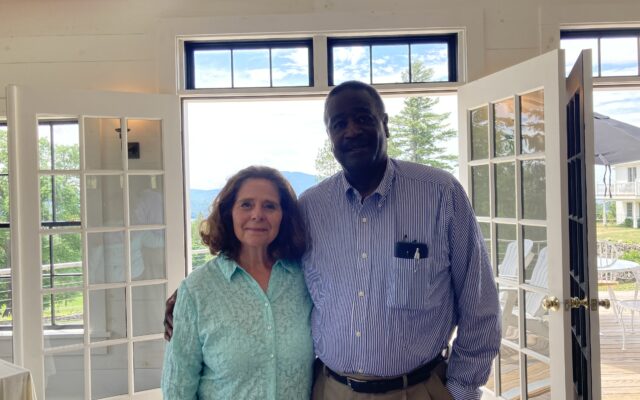 PO-democratsjune-28-21
Contributed photo COUNTY PARTY OFFICIALS -- Margarita Contreni, chairperson of the Piscataquis County Democrats and Rep. Richard Evans, M.D., D-Dover-Foxcroft at the June 27 meeting of the Piscataquis County Democratic Committee at the Blair Hill Inn in Greenville.
Piscataquis County Democrats hold June meeting at Blair Hill Inn
GREENVILLE — The Piscataquis County Democratic Committee met in person on June 27 for the first time since the COVID-19 pandemic arrived in Maine. The event was held at the beautiful Blair Hill Inn in Greenville and provided members with an opportunity to catch up on family news and local happenings, while enjoying the spectacular views from the veranda.
District 120 Rep. Richard Evans, M.D., D-Dover-Foxcroft took to the podium to welcome all and talk about his experiences in this session of the Maine House of Representatives. Dr. Evans shared the success of LD 1390, initiated by the representative and co-sponsored by all five physicians in the legislature. This successful legislation creates a program to reach more Mainers with information about their healthcare options and will result in more Mainers being insured.
Since the gathering on the 27th, another bill initiated by Dr. Evans has passed the Legislature and been signed into law by Gov. Janet Mills. This legislation provides for a panel to be established to examine preventable drug overdoses in Maine, something Piscataquis County residents know all too well.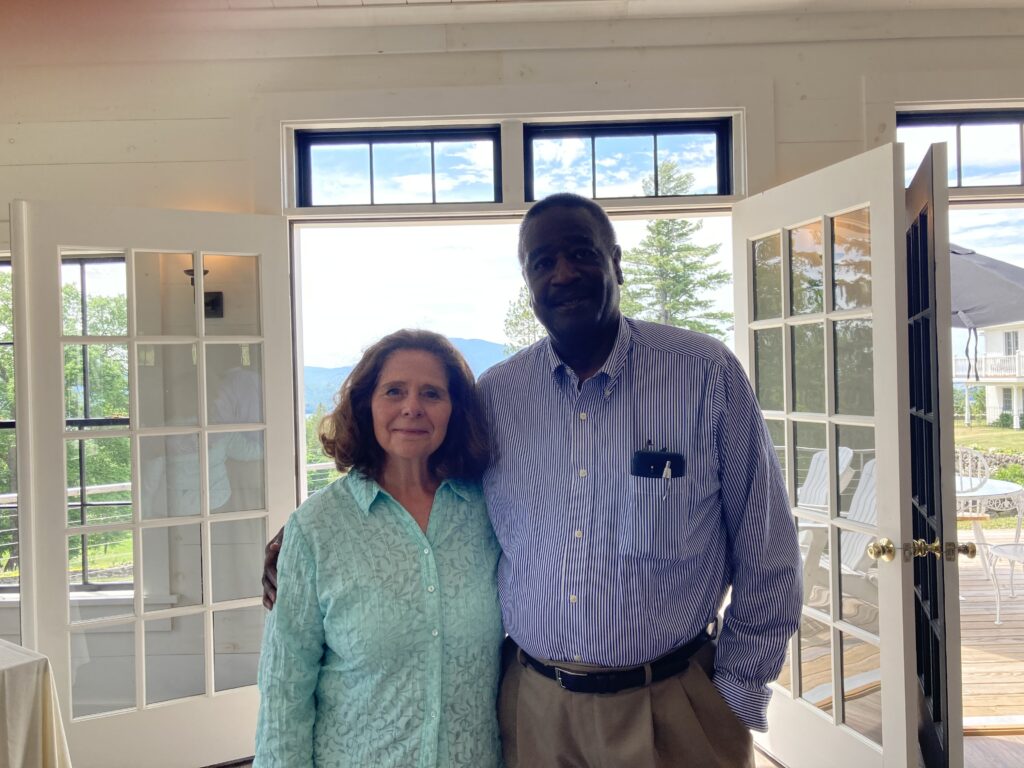 The program continued with two speakers of interest to those who live and work here. Carl Lydon of Guilford spoke about the importance of the Dark Sky Initiative for professional and amateur astronomers alike. Recent designations for the Katahdin Woods and Waters National Monument and the 100 Mile Wilderness will bring more eco tourists to our area to view the night sky.
Erica Cassidy DuBois, senior forestland steward for the Forest Society of Maine, presented FSM's unique approach to conserving the value and heritage of working forests in Maine. DuBois also described her work as she monitors easements from Jackman to Millinocket through on the ground and aerial assessments.
To end the meeting, County Chairperson Margarita Contreni congratulated PCDC members for their individual and group efforts this past year. Committee chairs gave updates about upcoming events for the summer. The Service Committee is continuing their monthly food drive for local food cupboards. The Education and Outreach Committee is organizing for Monson Summerfest July 17, the booth at the Piscataquis Valley Fair in August and the Events Committee has scheduled a yard sale for September.