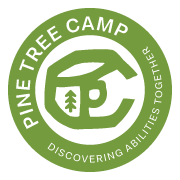 Accessible access to the outdoors is in reach for people with disabilities in Piscataquis County
ROME — Kids and adults with disabilities and their families in Piscataquis County can experience the freedom and fun of Pine Tree Camp this summer.
"Pine Tree Camp has designed all-new programming to provide full access to the outdoors to Maine people with disabilities and their entire families," said Dawn Willard-Robinson. "Our campus on North Pond in Rome is within two hours of most areas in Piscataquis County and provides the opportunity to experience everything from biking and swimming to kayaking and fishing, with no barriers."
Pine Tree Camp is Maine's only ACA-accredited camp exclusively serving people with disabilities and offers barrier-free programming to keep people engaged, active and outdoors at its fully accessible 285-acre campus on North Pond. Experienced staff is on-hand to provide support and all equipment is provided. Day and weekend-long experiences are available.
For those who are unable to make the trip to Rome, Pine Tree Camp offers a virtual summer camp experience. Pine Tree Camp to You offers fun-filled curriculum which is delivered online via Zoom by Pine Tree Camp's team. All materials needed to participate are provided by Pine Tree Camp.
Pine Tree Society is thrilled to offer the Pine Tree Camp experience to all regardless of their ability to pay tuition. Pine Tree Camp's Open Door Policy has been in place since the camp opened in 1945.
Spaces are limited. For more information or to register, contact Pine Tree Camp at 207-386-5990 or ptcamp@pinetreesociety.org or visit www.pinetreesociety.org.