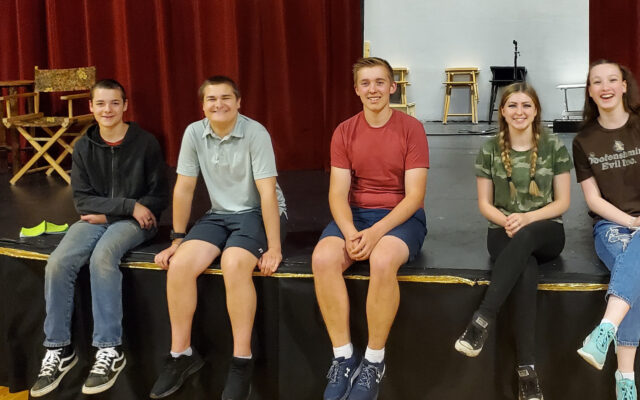 PO-twaintale-26-21
Photo courtesy of Center Theatre TWAIN BY THE TALE -- Some of the cast members of Twain by the Tale relax during rehearsals at the Center Theatre. Pictured from left are Malachi and Isaiah Thomas, Jorgen Halvorsen, Lauren Reece and Lilliana Ainsworth. Cast members not pictured include Laney Reardon, Benjamin Johnston and Susannah Huettner.
Teens taking Twain on the road this summer
The Center Theatre has assembled a group of teens who will be travelling throughout the region this summer performing a play called "Twain by the Tale." The play is a revue of Mark Twain's stories, sketches and monologues that celebrates the wit and wisdom of America's greatest humorist. The hilarious show is suitable for kids and adults and will feature other skits and entertainment.
Patrick Myers, the executive director of the Center Theatre, said there will be other activities available as well. "We're encouraging everyone to arrive early to the performances and stay late to explore the arts and educational opportunities that will be on hand. We've enlisted the aid of the Joyous Exploratorium, a new traveling community resource center, to provide interactive art activities and a variety of educational opportunities at each performance."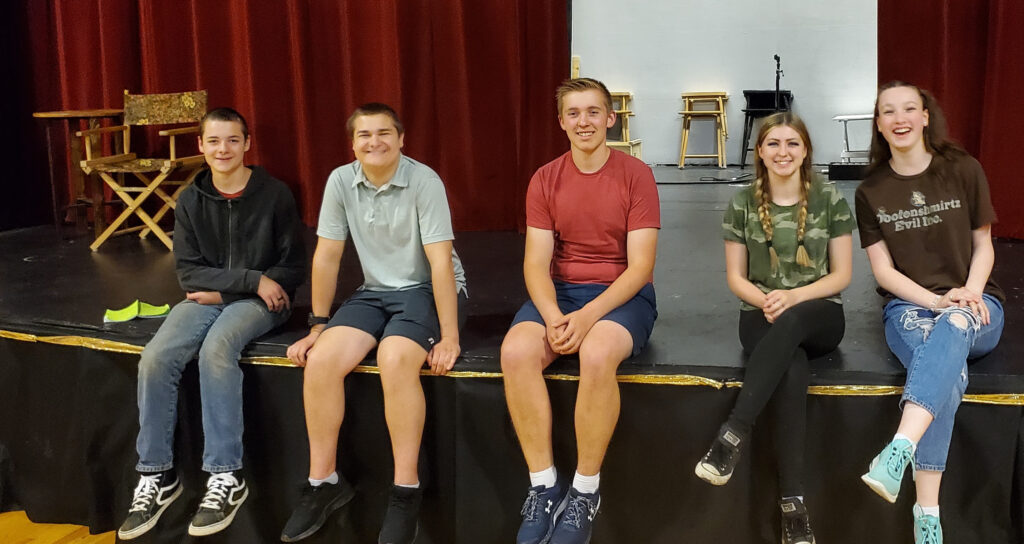 The teens, from home schools and local high schools, have been rehearsing with the Center Theatre and the Slightly Off-Center Players community theater group since auditioning in May. "This show gives more theatrical opportunities to high school students in the summer," said Myers. "It's an outgrowth of our after school program that we started last year, and it provides an opportunity to take live theater outside the four walls of the Center Theatre and reach out into our area communities."
The Center Theatre website lists the locations and times for the performances which will be taking place in Monson (July 17), Milo (July 25), Dover-Foxcroft (July 31 and Aug. 1), Dexter (Aug. 7) and Greenville (Aug. 8). All performances will be outdoors and attendees are encouraged to bring blankets and chairs. Entry to all the shows will be by donation.
The travelling show has been made possible with the support of The Lakeshore House in Monson and the Maine Arts Commission. For more information on this or any other Center Theatre event, visit www.centertheatre.org or call the Theatre at 207-564-8943. The Center Theatre is a 501(c)3 non-profit organization with a mission to make arts, education and entertainment accessible to our rural communities to engage and inspire.