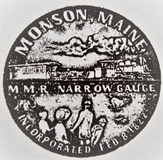 Monson Free Public Library raising funds to frame Abbott's prints
MONSON — The Monson Free Public Library is holding a fundraiser through a gofundme/f/the-berenice-abbott-project account to raise the necessary funds to mat and frame 10 Berenice Abbott prints given to the library several years ago. The goal is to have the prints framed and on exhibit by mid-July.
Once the prints are on display, the library will be honoring photographer Abbott through a variety of events — viewing of the video, "Berenice Abbott: A View of the 20th Century," a visit with biographer Julia Van Haften, a panel discussion plus more.
Abbott was an American photographer, inventor, archivist, writer and teacher/mentor. She grew up in Ohio and attended Ohio State University before living in Greenwich Village and then Paris. In Paris she developed her skills as a photographer under the mentorship of Man Ray. Eventually, Abbott returned to New York and in the 1930s she photographed the changing New York skyline.
Next, her focus was on science. Abbott experimented with ways to photograph magnetism and electricity plus she invented various photography machines, including a "SuperSight" camera that allowed her to enlarge an object's projection before exposure rather than on a negative in the darkroom. During the late 1930s she worked with a physical science study committee at MIT producing photographs that would be published in the 1960 highschool textbook "Physics."
The Berenice Abbott Project is important to the town of Monson and the Monson Free Public Library which was a special place for Abbott. Support of this fundraiser will enable the library to honor her life, her artistic work and her contributions to the history of photography.