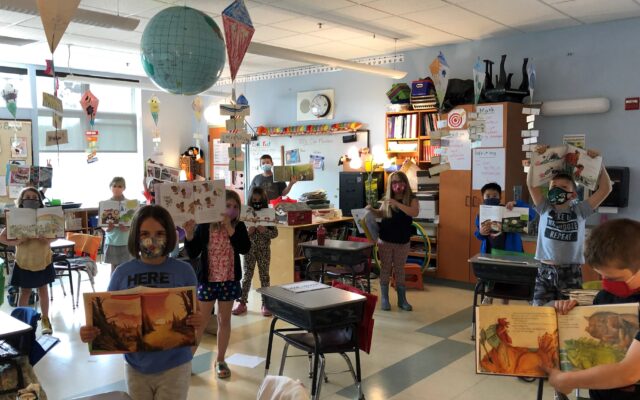 PO-stacyclass-22-21
Photo courtesy of SeDoMoCha School MEMORIAL BOOKS -- Students in David Murray's grade 2 class at SeDoMoCha Elementary in Dover-Foxcroft show some of the new books purchased for the school library with memorial funds donated by the family of Suzanne Stacy.
Memorial contribution funds books at SeDoMoCha library
DOVER-FOXCROFT — In celebration of Suzanne Stacy's love of children and books, her family has donated money in her name to purchase books for the SeDoMoCha School library. The donation provided 80 books; all with a nature focus and plenty of butterfly books which were one of Stacy's favorites. The books are geared for students in kindergarten through second grade.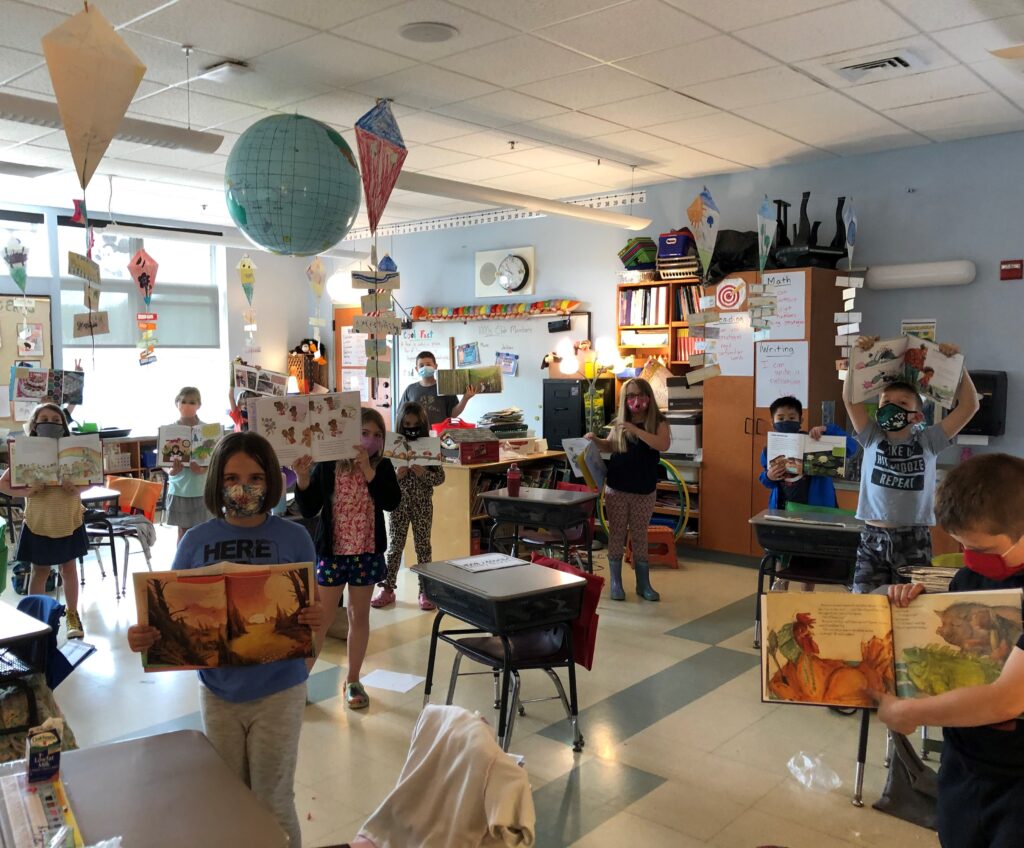 Each book has a bookplate inside with a drawing of a moose and loon and inscribed, "in loving memory of Suzanne C. Stacy, a lifelong advocate for children." The bookplate was created by family member and artist Ethan Hayes-Chute.
Students were surprised and excited to explore all of the new books. Carolyn Clark, the school library media specialist, shared them with her library classes. Clark noted, "These books will provide many learning opportunities that connect to our outdoor learning experiences."
This donation recognizes the value of putting quality literature in the hands of our youngest students and is appreciated by both the RSU 68 students and teaching staff.