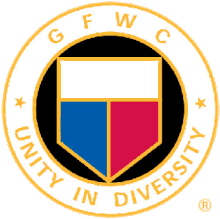 GFWC/Miosac Club meets for first time in 2021
GFWC/ Miosac Club finally got to meet with the andemic at bay. Nine members gathered at the home of Anne Cress for a potluck supper. Since we had not met since October there was a lot of business to cover so we proceeded. Wendy Hutchins acted as secretary in the absence of Diane Leighton. We voted to accept the resignation of Cathy Cody with regret.
The main topic was whether to have a yard sale this summer. The date is July 17 with a rain date the following Saturday. It will be on Lincoln Street at the home of Roxy McGlauflin. Committees were assigned. members will help set up the night before and will bring refreshments for those working that day. Cress will get the ad in the papers and Minnie McCormick will make posters.
The Marion Doore Park was discussed and decided due to the dryness, no new plants would be put in this year. Also noted that the bench needs some restoration.
The ad for the GFWCMaine Directory was discussed and McCormick will take care of that.
We are looking for a new place to meet. We meet the first and third Tuesday of each month, October through May. After the meeting, we have a program and then refreshments. If you can help us out please call McCormick at 207-564-2663. We are a community service organization and donate to many causes.
The meeting was adjourned. Members will meet to work on projects until our first meeting in October.
Minnie McCormick reporting.