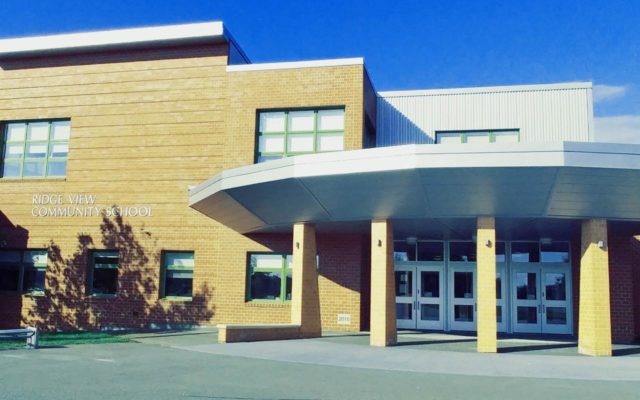 Ridge View Community School
The Ridge View Community School in Dexter.
Near $15.6M SAD 46 budget set for Tuesday's referendum
DEXTER — A proposed $15,576,289 SAD 46 budget for the 2021-22 academic year was approved at the annual district meeting on June 3 at the Ridge View Community School. The spending package total will now go to a referendum in the towns of Dexter, Exeter, Garland and Ripley on Tuesday, June 8, with residents of the four communities making a district-wide decision.
Tuesday's referendum poll schedule is 8 a.m.-8 p.m. at the town hall for Dexter residents, 10 a.m.-6 p.m. in Exeter and 10 a.m-8 p.m. in Garland at the town offices for these respective residents. In Ripley voters can stop by the Courser Memorial School from 10 a.m. to 6 p.m.
Superintendent Kevin Jordan said the near $15.6 million figure for the proposed school budget is up by $187,001 (1.21 percent) from the current year's total of $15,389,287.
"We know what the total budget is but how does it filter down to all the individual communities," he said to the 30 voters gathered in the gymnasium.
"When you put those all together, there is a zero percent increase but obviously there is a small increase in three and a decrease in one," he said about the four community assessments.
The combined $3,269,495 assessment is the exact same total as in 2020-21 but the four shares have each changed. The amount is composed of $2,945,120 in local required monies, about $142,500 in additional funds asked for by the school board, $75,000 food service costs, $38,663 for local-only debt service and proportional shares of the SAD 46's $68,185 contribution to the Piscataquis Valley Adult Education Cooperative spending plan.
Dexter would see a $30,227 decrease (1.546 percent) for a figure of $1,924,892 under the proposed finances. Exeter's $574,587 share is up by $3,968 (0.696 percent), Garland would have a $19,355 (4.371 percent) increase to $462,185 and for Ripley a $6,903 (2.294 percent) increase would bring its portion of the 2021-22 SAD 46 budget to $307,829.
The near $15.6 million 2021-22 budget figure was approved across 18 warrant articles with minimal discussion in approximately 15 minutes by the 30 residents in attendance. The warrant included items such as the budget total and local option monies, approved by a majority via written ballot.