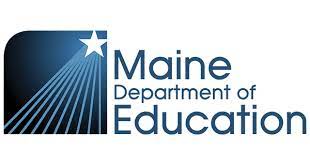 Piscataquis County Retired Educators news
DOVER-FOXCROFT — Piscataquis County Retired Educators met May 24 at the Bear's Den. Vice President Lynne Snow welcomed all and called the meeting to order. She gave a thought for the day followed by the Pledge of Allegiance.
Acting Secretary Minnie McCormick took attendance with 18 members present. She then read the minutes of the last meeting
Treasurer Priscilla Higgins gave a report of a balance of $3,171.73 in the treasury. She reported membership for 2021 as 18.
Under old business trifolds were passed out. Higgins noted that the Judy Leighton Fund was generously endowed. Members were reminded the date for the dedication of the stone and bench at the Morton Avenue Municipal Building is 4 p.m. on Monday June 14, Flag Day.
Members will be responsible for the community supper Aug. 2 at the Congregational church. Further details at the next meeting.
McCormick announced that retired teacher Martha Rollins will be 102 on June 22 and encouraged everyone to send cards.
Higgins noted that there is a local graduate attending Thomas College going into elementary education and will be teaching in Waterville. Perhaps the $500 scholarship could be presented to her? It will be discussed at the next meeting.
Following the meeting a pound party was held with auctioneer Janie Lander doing an excellent job. Over $200 was raised for the scholarship fund.
The next meeting will be June 22 at Our FAMBily Restaurant in Dexter.