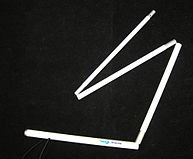 Dover Low Vision Group meets Friday
DOVER-FOXCROFT — The Dover Low Vision group will be meeting outside at Kiwanis Park, behind the Piscataquis Regional YMCA, from 10-11:30 a.m. on Friday, June 4. Please bring a chair and wear a mask, as needed. We will discuss cooking and vision loss.
Do you have Macular Degeneration or Diabetic Eye Disease? Or other eye conditions? Looking for resources and support? All are welcome to attend. Need a ride, call the Penquis Lynx at 1-866-853-5969 weekdays from 8 a.m. to 4:30 p.m.
For more information please call Nancy at 207-270-2730.