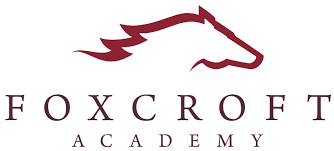 Foxcroft boys finish fifth at conference track championship
OLD TOWN — The Foxcroft Academy boys scored 58 points at the 2021 Penobscot Valley Conference Small School Outdoor Track & Field Championship on May 29 at Old Town High School. The 58 points placed the Ponies fifth among a field of 12 teams recording points.
Junior Jesse Drury won the 100-meter finals for Foxcroft. Drury ran the race in a time of 11.86 seconds to be the sole athlete of the day to crack 12 seconds. Runner-up was Bucksport High School junior Hugh Jack in a time of exactly 12 seconds.
The Foxcroft 4×100 relay team earned top conference honors. Freshman Jackson Smith, junior Bodie Clarke, freshman Kemsley Marsters and Drury combined for a time of 46.66 seconds, besting second-place Bucksport's time of 46.85 seconds.
The Ponies had the second-, third- and fourth-place finishers in the high jump. Junior Jacob Reed came in second on jumps at 5 feet, 8 inches, freshman Jack Kingsbury also cleared the bar at 5-08 and Smith came in fourth at 5-06.
Drury scored points in all four of his events. He came in fourth in the pole vault at 8-06 and fifth in the long jump at a distance of 17-03.50.
Reed placed fourth in both the long and triple jumps with respective distances of 17-11 and 36-04.25.
Smith finished fifth in the 200 at a time of 25.30 seconds and Clarke was sixth at 25.37 seconds. Smith also came in sixth in the pole vault at a height of 8-00.
Marsters had sixth-place performances in both the shot put and javelin at distances of 36-00 and 116-08.
The Dexter Regional High School boys picked up 26 points to place eighth at the PVC Small School Championship.
Tiger senior Isaac Webber had the day's second-best javelin throw at 140-02. Junior Gage Sinclair came in fourth in the event at 120-03.
Junior Avery Gagnon finished third in the triple jump at 37-01.50. He was also sixth in the long jump at 17-02.25.
Senior Michael Gadwah finished fourth in the 110 hurdles in a time of 19.51 seconds, and junior Elijah Warner was sixth at 21.06 seconds. Gadwah added a fifth-place performance in the 300 hurdles in a time of 49.17 seconds.
Greenville High School came in 10th in the boys standings with 11 points, with all 11 points coming in the discus.
Laker senior Matt Snyder won the discus with his throw of 138-02, besting the 136-08 for runner-up Bucksport senior Gavin Billings. Greenville senior Andrew Pierce was sixth in the event at a distance of 96-01.
Bucksport earned the boys' team title with 146 points. Orono High School came in second at 107 points and 82 points was good to place George Stevens Academy of Blue Hill third.
In the girls' meet, Piscataquis Community High School had the highest finish among the five area high schools. The Pirates were sixth of 14 teams with a score of 22 points.
Sophomores Samantha Goodwin and Kendall Kimball placed second and third in the javelin respectively, with throws measuring 84-04 and 82-05.
The two were also part of the fifth-place 4×100 relay team. Junior Ariana Fanjoy, Kimball, Goodwin and sophomore Molly Sipple combined for a time of 57.86 seconds.
Sipple came in fourth in the 100 meters at 13.83 seconds. Sipple was also fifth in the discus at 78-08.
The Dexter girls finished ninth in the team standings with six points. Sophomore Lauryn Brunner picked up the half dozen points with her third-place performance in the high jump, clearing the bar at 4-04.
Greenville placed 12th with four points. Senior Lindsey Chandler was fourth in the long jump at a distance of 14-05.50.
Foxcroft picked up two points to come in 13th.
Sophomore Anna Raynes came in sixth in the 800 with her time of 2:42.51. The Pony 4×100 relay — comprised of junior Grace Carlson, sophomore Emma Ladd, sophomore Cadence Herrick and junior Kasey Howell — was sixth in 57.88 seconds.
Penquis Valley High School placed 14th with 1.5 points. Senior Courtney Rouleau tied with Central High School of Corinth junior Emily Champney-Brown for fifth place in the high jump, as the two both cleared a height of 4-04.
Bucksport completed a PVC Small School sweep with the girls winning the title with a score of 149 points. Orono and George Stevens were also second and third in the girls' standings, at 135 and 95 points.