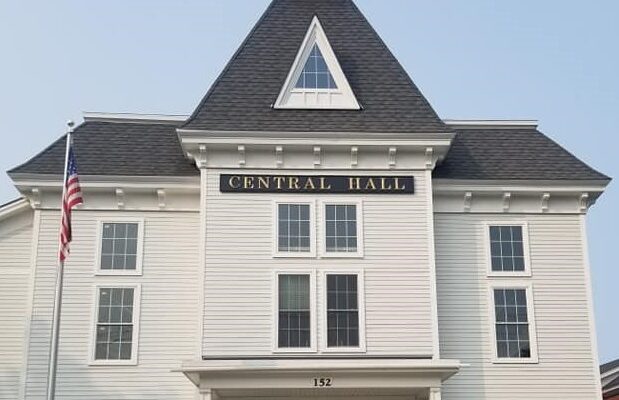 CHC sign (2)
The Commons at Central Hall in Dover-Foxcroft.
Dover-Foxcroft Historical Society meets June 9
DOVER-FOXCROFT — The Dover-Foxcroft Historical Society will hold a meeting on Wednesday evening June 9 7 p.m. The meeting will be held on the second floor of Central Hall located at 152 East Main Street.
The speaker will be Scott Hanson, who will be discussing the proposed National Historic District nomination for the center of town. Hanson has had over 40 years of experience with historic preservation. That evening he will have copies of his new book "Restoring your Historic House", winner of the 2020 Excellence in Publicity award, for sale. Questions about the new historic district will be encouraged.