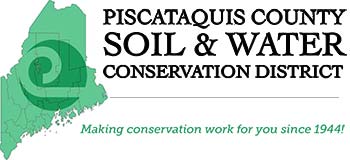 Forestry for Maine Birds: a free workshop with PCSWCD, Maine Audubon and Maine Forest Service
Many of Maine's bird species are currently facing stresses causing populations to decline. Migratory birds are facing habitat loss in their winter locations as well as along migratory routes. The Piscataquis County Soil and Water Conservation District is hosting the Maine Audubon Society and the Maine Forest Service to provide the Forestry for Maine Birds Workshop on Saturday, June 19. At this workshop, participants will learn how to provide suitable woodlands and habitat for birds to rest, nest and raise their young. This workshop is free, but registration is required. There is also a cap for the number of people that can attend. Forestry for Maine Birds will be held at Wicopy Woods in Sebec.
This workshop is for landowners, foresters, loggers, birders and anyone who is interested in learning how to manage and enhance their property to benefit birds and other wildlife. We will learn about the different habitat needs for wildlife, how to improve the woodlot to make it more desirable for them and how to incorporate these principles into a forest management plan that can enhance the value of woodlands for years to come. For more information and to register for this workshop, please contact the PCSWCD at 207-564-2321 ext.3 or info@piscataquisswcd.org or go to www.piscataquisswcd.org.
PCSWCD, Maine Audubon and MFS are equal opportunity employers and providers.