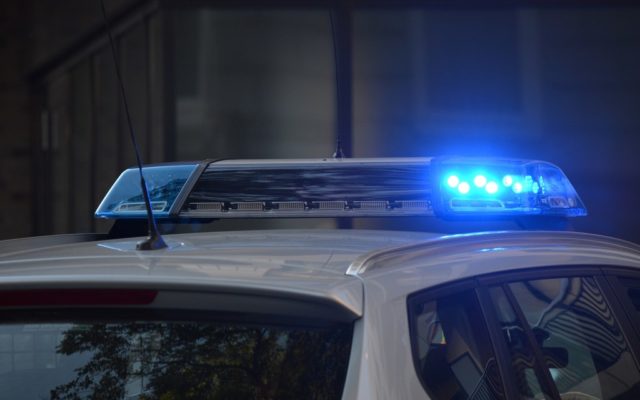 Maine Buckle Up. No Excuses! Campaign kicks off May 24
Together with the National Highway Traffic Safety Administration's two-week Click It or Ticket Campaign, the Maine Buckle Up. No Excuses! Campaign kicks-off on Monday, May 24 with state police, municipal police and sheriff departments stepping up patrols through June 6. These campaigns are intended to raise awareness about the importance of seat belt safety.
"Our sole purpose is to save lives and raise awareness about the importance of always wearing your seat belt", says Lauren Stewart, director of the Maine Bureau of Highway Safety. "It's takes just one second to make it click and it could save your life."
Seat belts have been proven to be one of the best ways to save lives in a crash. Yet many still don't buckle up. Not wearing a seat belt is a habit that can pass down to impressionable youth who, in turn, may also think it is safe to not buckle up. Memorial Day kicks off the 100 deadliest days of summer when on average 260 teens are killed, nationally in car crashes each month during the summer, an increase of 26 percent compared with the other months of the year.
According to NHTSA, in 2019, there were 9,466 unbuckled passenger vehicle occupants killed in crashes in the United States. In that same year, 55 percent of passenger vehicle occupants killed at night (6 p.m. to 5:59 a.m.) were not wearing their seat belts. That's why one focus of the Click It or Ticket campaign is nighttime enforcement. Participating law enforcement agencies will be taking a no-excuses, both day and night, approach to seat belt enforcement and education. In Maine the maximum penalty for a seat belt violation is $85 for first time offense violators.
Using the Maine Public Crash Query Tool at https://mdotapps.maine.gov/MaineCrashPublic/, we find that between Jan. 1, 2018 and May 10, 2021, Maine saw:
— 187 fatal crashes with unbelted drivers
— The roads were dry 129 times
— The weather was clear 130 times
— It was dark (including dawn and dusk) for 100 of the crashes.
— The most common ages involved in the fatal crashes were 25 to 34
The Maine Bureau of Highway Safety is reminding you and your family to buckle up and Survive Your Drive. We  care about your safety. Stewart says, "please encourage everyone, in all seating positions, to use correct  occupant protection including child safety seats and seat belts when traveling. Let's make this summer a safe  one."