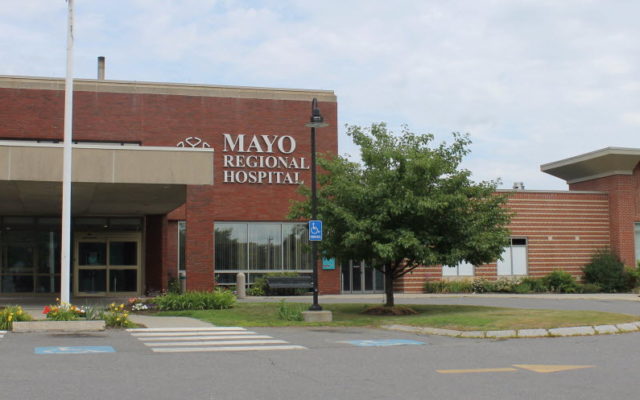 ax247_4e5a_9
Northern Light Mayo Hospital in Dover-Foxcroft
Our Maine way of life can't afford to miss this chance: Please get vaccinated.
By David McDermott, MD
The warmer spring days are upon us. The traditional mud season that is the calling card for springtime in Maine is now being overshadowed by the initial bursts of color from our flower beds, greener lawns, and boats out on the water. It won't be long until we will be welcoming the bustle of summer on the shores of our lakes and rivers. Along with this, I'm sure many of us would also like to see the return of backyard barbeques, town festivals, and family reunions. However, these pleasures of summer can't safely happen unless we all do our part to get vaccinated.
I can certainly understand why many may be confused on whether they should get vaccinated. There is certainly a sizable amount of misinformation and rumors out there about the vaccines that are currently available to the public. Most are rumors intended to incite fear and doubt. And, of course, the recent news about the CDC and FDA pausing the Johnson & Johnson vaccine has also added to the concern. I'm hoping if you are still considering vaccination that you'll take a moment to read on and allow me to clarify some of the largest concerns.
The COVID-19 vaccine is absolutely safe and effective. At this point in time, the Centers for Disease Control and Prevention have found no evidence of deaths directly associated with the vaccines. Severe reaction, such as anaphylaxis, is also extremely rare, occurring in two to five people per million vaccinated according to the national Vaccine Adverse Event Reporting System. As a comparison, COVID-19 has killed more than 562,000 people in the United States, including more than 750 people in Maine. This is well beyond the amount of deaths we would see in a typical flu season, which between Oct. 1, 2019 and April 4, 2020 was estimated to be between 24,000 and 62,000.
Now, what about the J&J vaccine? For perspective, this vaccine was paused out of an abundant amount of caution, as should happen anytime human health is a factor. The reported blood clotting issue occurred in six out of 8.6 million doses given, a rate of about 1 in 1.1 million vaccinations. In the days to come, the CDC and FDA will, of course, do their due diligence to determine if there is in fact a direct link between the disorder and the vaccine. However, there is no evidence at this time of writing this article that indicates this vaccine poses a safety risk. Given the numbers, not getting the vaccine puts anyone at far greater risk.
If you are young and healthy and you think you can avoid any extreme side effects from the virus, the current statistics say otherwise. According to the CDC, if you are in your 40s and unvaccinated, your risk of hospitalization is 15 times greater and death, 130 times greater than someone who is five to seventeen years of age. In your 30s, you are at ten times greater risk of hospitalization and 45 times risk of dying. These statistics are especially true for anyone with underlying risk factors, such as obesity, diabetes, or a respiratory condition. In turn, for those who have been vaccinated, the risk of hospitalization is near zero, no cases have been reported.
If you still have concerns or questions, I highly encourage you to reach out to your trusted practitioner or a local pharmacist. We are here to help you navigate any questions or concerns you might have—and we want to see you well and alive. And, if you are still not convinced for yourself, think about your loved ones and consider if you'd get vaccinated for them. Perhaps a parent, child, an at-risk family member or friend?
We have seen too much death from this insidious virus. Let's not trade our warm summer days in the sun with having to say goodbye to another loved one who has passed of COVID-19. Please get vaccinated. Our Maine way of life and thousands of Mainers, including myself, will thank you.
Dr. McDermott is vice president of medical affairs, senior physician executive, Northern Light Mayo Hospital and Northern Light CA Dean Hospital.