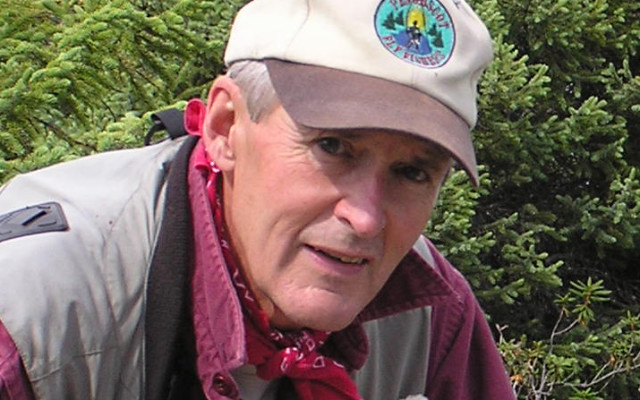 23112101_H18775345
V. Paul Reynolds
Maine doesn't need additional gun control
By V. Paul Reynolds
Maine hunters of every stripe — who pay little or no attention to the Biden-era efforts to erode Second Amendment gun rights — do so at the peril of their hunting heritage.
In a recent address to the nation, President Biden threw down the gauntlet with bold, no doubt well-intended, affirmations about his determination to stem the tide of gun violence with more gun control regulations. Factually, however, many of his claims were false and misleading. Parroting a number of popular gun-control myths made for good optics, but did little to further truth or lasting problem-solving amid the national conversation about gun violence.
1. The "gun show loophole," at least in Maine, does not exist. In every state, licensed gun dealers at gun shows are required to conduct Federal background checks before any gun purchase can take place. As for private individual gun sales, the Bangor Gun Show has long required that individual gun show purchasers first pass a background check through any of the Federally licensed dealers at the show. Charlie Rumsey, the show director says, "We have done this for years, not only for insurance liability reasons, but purely out of good citizenship." Many other gun shows have adopted similarly voluntary practices.
2. Online gun purchases also require Federal background checks prior to the transfer of a firearm from a seller to a purchaser.
3. The President said that, during the 10 years of this country's existing assault weapons ban, the number of mass shootings declined. Actual statistics reveal that that rate has remained unchanged, with or without the ban.
4. Despite the spike of high profile gun violence, especially in cities like Chicago, that the President called an "epidemic," there has been a national decline in gun-related homicides! This number ironically coincides with an unprecedented spike in private gun ownership by law-abiding citizens.
As for the President's Big Government push for Federally imposed "Red Flag" laws that intend to prevent gun ownership by anyone deemed to be mentally unstable, this needs to be left to the states. Many governors agree. Pushback from more than a half dozen governors underscores this. The Alaska governor's response to the Biden gun-control pitch was typical: "His proposals won't save lives or stop criminals. It would simply disarm law-abiding citizens."
Maine has a "Yellow Flag Law" that works, and strikes a balance between due process Second Amendment rights and public safety.
Unsaid by the President was the critical relationship between the failure of law enforcement and higher crime rates. A number of the recent mass shooting tragedies by deranged individuals, we now know, could have been averted if the FBI had properly managed its database of national background checks and engaged in timely intervention. After the fact, it was shown that a number of these deranged shooters had been on a Federal watch list!
The author is editor of the "Northwoods Sporting Journal." He is also a Maine guide and host of a weekly radio program — "Maine Outdoors" — heard Sundays at 7 p.m. on "The Voice of Maine News – Talk Network." He has authored three books; online purchase information is available at www.maineoutdoorpublications.com. or www.sportingjournal.com. Contact email — vpaulr@tds.net.