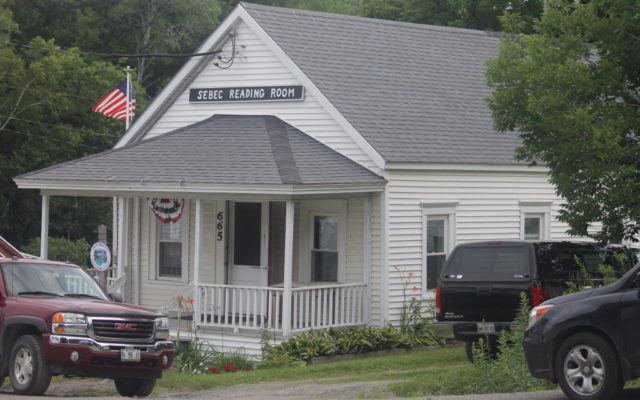 Sebec Village Reading Room
Zoom presentation on visualizing 200 years of state history
SEBEC — The Maine Humanities Council has given Sebec Village Associates (Sebec Reading Room) a grant to offer a Zoom presentation titled "Visualizing 200 Years of Maine History." The presentation will be at 7 p.m. on Thursday, May 13. Anyone can join once the Zoom link is posted.
As we continue to mark Maine's statehood bicentennial (+1), 2021 provides us with an opportunity to reflect upon Maine's well-known history, as well as aspects of Maine's past that have been glossed over or ignored. In this richly illustrated talk, visual historian Libby Bischof will highlight significant events in Maine's history through objects, drawings, maps, photographs, and postcards — highlighting a history of this land that stretches back over 13,000 years, long before Europeans arrived on Maine's shores.
Bischof is executive director of the Osher Map Library and Smith Center for Cartographic Education and professor of history at the University of Southern Maine, where she has taught for 14 years. She is the author, most recently, of "Maine Photography: A History, 1840-2015." A public historian, she frequently travels around the state of Maine working with educators and local museums, libraries and historical societies on various aspects of Maine's history. She resides in Gorham with her husband and children.