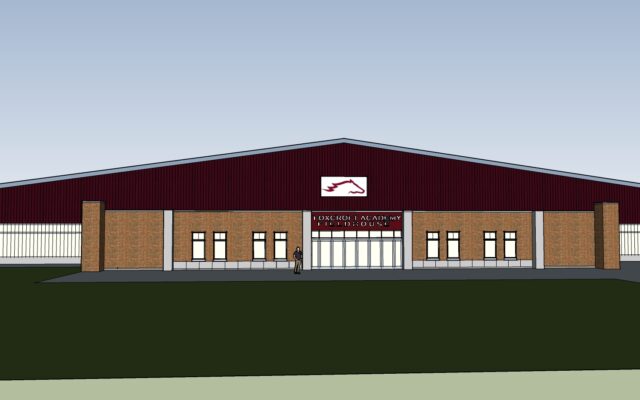 PO-fieldhouse-14-21
Graphic courtesy of Foxcroft Academy JIM ROBINSON FIELD HOUSE -- A.E. Robinson Oil Company owner Jim Robinson, a 1959 graduate of Foxcroft Academy, has secured the naming rights for the future $5.5 million Foxcroft Academy Field House. A groundbreaking for the Jim Robinson Field House is set for Monday, May 3 with a formal grand opening planned for the 2022 Foxcroft Academy Alumni Weekend.
Dover-Foxcroft's Jim Robinson secures naming rights to new Foxcroft Academy Field House
Groundbreaking ceremony scheduled for May 3
DOVER-FOXCROFT — Jim Robinson, a 1959 Foxcroft Academy graduate and owner of A.E. Robinson Oil Company in Dover-Foxcroft, has secured the naming rights to the soon-to-be-constructed $5.5 million Foxcroft Academy Field House. Groundbreaking for the Robinson Field House is scheduled to be on Monday, May 3, and once started, the project will take roughly one year to complete.
"Through the years, I have been able to sponsor a lot of projects in the area, several of those revolving around keeping our local kids active and healthy," said Robinson. "It's important to put back what you take out from the community, and I feel this field house will be a great asset to the local area, and not just for kids. The opportunity to keep our community healthy and active is something I'm proud to support."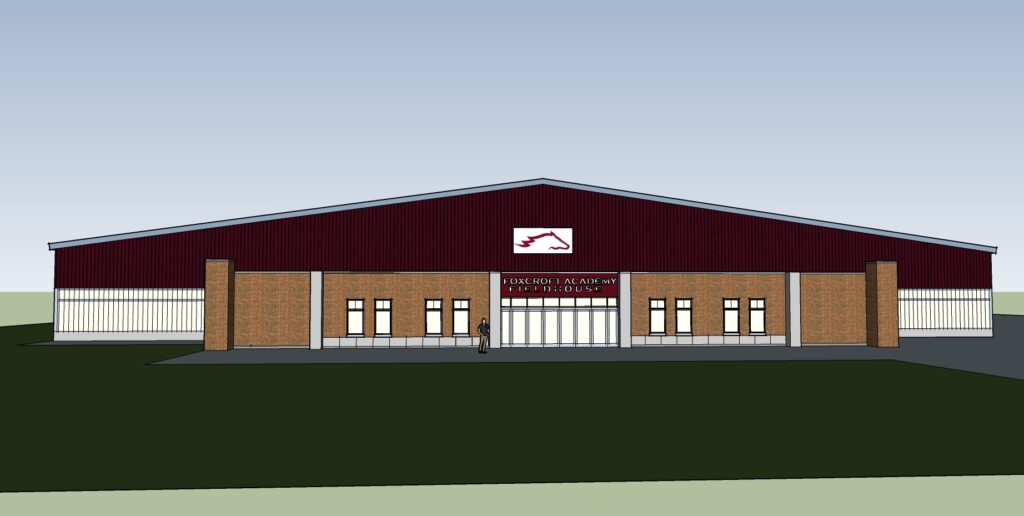 The Jim Robinson Field House will feature synthetic field turf, sporting a surface big enough to play a regulation field hockey game. There will be a four-lane walking track spanning the perimeter of the inside of the building, a jump pit for indoor track events, locker room facilities, office spaces and a weight room. Most, if not all, of the Foxcroft Academy athletic teams, will use the facility at some point during the season.
"Foxcroft Academy is honored to be associated with this great man, as he has supported our community in so many ways throughout the years," said Arnold Shorey, head of school. "The field house project is made possible due to the generosity of The Libra Foundation, Jim Robinson, Charlie and Jane Merrill and many other donors. Our work is not done, but the Jim Robinson Field House will soon become a reality."
Not only will the facility be used by Foxcroft Academy students and teams, but it will be a place for community members to participate in indoor recreational activities, according to Shorey. "The Jim Robinson Field House will serve more than the needs of the Academy. It will contribute to community wellness and be an economic stimulus for the region that is apropos to be named after a person who has built a highly successful business."
The project's general contractor, Sheridan Construction Corporation of Fairfield, expects the Robinson Field House to be completed in June 2022, with a formal grand opening ceremony scheduled for August during Foxcroft Academy Alumni Weekend 2022, the start of the year-long bicentennial celebration.
"There is no question we will have more people on West Main Street over the coming years with the ice arena up the street and the field house right next door," said Robinson. "I like the fact that we can serve the community, keep people active, and help the next generation of student-athletes thrive and prosper. I'm ready to see this project take shape."
As part of the project, the Wiley House, located between the Foxcroft Academy campus and A.E. Robinson Irving Convenience Store, will be razed ahead of the groundbreaking.
The house and lot were donated to Foxcroft Academy by Phyllis and Earl Wiley. Mrs. Wiley taught commercial subjects for 30 years at Foxcroft Academy (1951-1981), and Earl is one of four brothers who attended the school. This area will be forever memorialized in Earl's and Phyllis' names to recognize their very generous donation to this project.
More information on the May 3 groundbreaking ceremony will be available shortly.