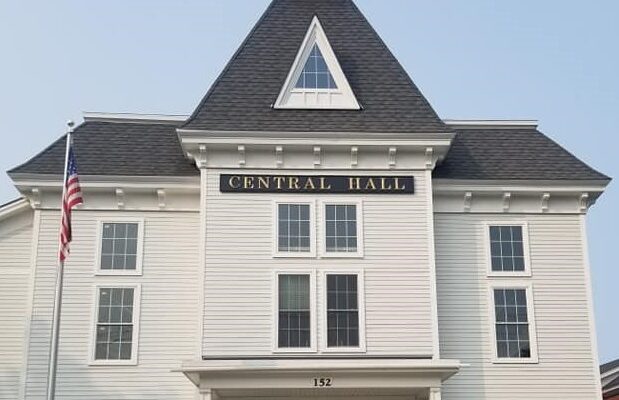 CHC sign (2)
The Commons at Central Hall in Dover-Foxcroft.
D-F Age-Friendly Committee reconvenes
DOVER-FOXCROFT — After a year of downtime, the Dover-Foxcroft Age-friendly Committee has reconvened. Working diligently to complete an action plan by May and looking forward to extending the invitation to the community to join their mission, "To enhance the lives of all people who live in our town with the goal of building a community for all ages."
The committee is a part of the Central Hall Commons, a non-profit organization whose mission is to nurture a welcoming, inclusive, healthy, rural community culture by engaging people and organizations in the Maine Highlands region in connecting, celebrating and learning together.
For more information go to https://www.centralhallcommons.org/.