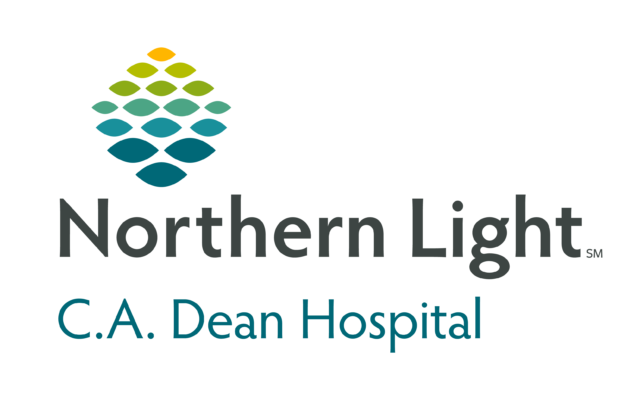 Northern Light CA Dean Color
Northern Light CA Dean Hospital begins 'A Moosehead Legacy: Preserving the Promise' capital campaign with transformational bequest
GREENVILLE — Recently, CA Dean Hospital President Marie Vienneau announced the first commitment to the hospital's exciting project to rebuild, refresh and recommit to a new century of care for those who live or vacation in the Moosehead region.
Charlotte Allen, a long-time benefactor to CA Dean Hospital, left a personal legacy to the region she so loved with generous bequests to the hospital that provided care to her and her family over several generations and to the Moosehead Lake Region Economic Development Corporation.
Telford Allen III, Allen's eldest grandson, spoke to his grandmother's special fondness for Greenville and the hospital. "My grandmother experienced firsthand the importance of receiving care close to home," he says. "She was so appreciative of being able to receive the care that she needed with her family nearby. She also felt that the team of healthcare providers who looked after her at CA Dean were like extended family."
The late Charlotte Allen has made a lasting mark on the hospital's future with a bequest of $250,000. The gift is the first for the new campaign and will be recognized in the new hospital. The gift was established by Allen as part of her estate planning several years prior to her passing.
Allen, a native of New Jersey, began coming to Moosehead Lake as a young bride many decades ago. In subsequent years, she delivered three of her five children at CA Dean Hospital. The tragic loss of her son Telford II in a float plane accident on Moosehead Lake elicited an outpouring of love and support from the Greenville community. Her gift is a very tangible way of returning that love by helping to ensure a new century of care to the region.
"This is an exciting step forward for Northern Light CA Dean Hospital," states Vienneau. "We think that Charlotte would be so pleased to be helping us preserve our promise to our communities by creating a vital healthcare hub for this region. We are honored by her gift and the opportunity to recognize her for the many who will walk through the doors of CA Dean Hospital."
For more information about Allen's bequest or the A Moosehead Legacy: Preserving the Promise Campaign, visit northernlight.org/CADeanPromise.