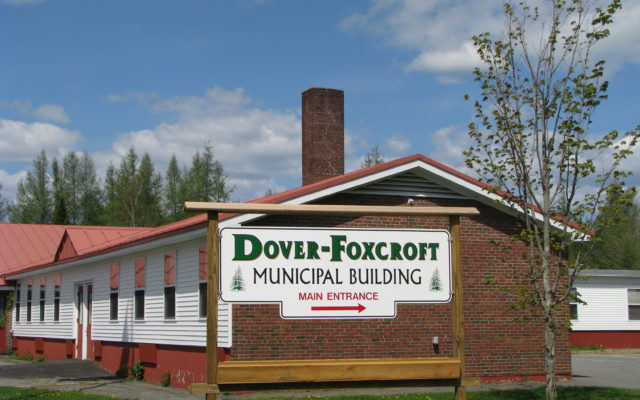 Morton Avenue
The Morton Avenue Municipal Building in Dover-Foxcroft
Dover-Foxcroft town meeting set for April 24
DOVER-FOXCROFT — Dover-Foxcroft residents will gather at 9 a.m. Saturday, April 24, in the Morton Avenue Municipal Building Gymnasium for the 2021 town meeting. The annual session will be held in person for the first time since 2019, with the town meeting process altered by COVID-19 last year.
The Board of Selectmen needs to formally approve the 10-item town meeting warrant, which is scheduled for the next regular meeting on Monday, April 12.
In the third article of the warrant, the proposed amount for the 2021-22 town operations budget totals $5,024,910, an increase of nearly $375,000 from the current $4,651,635 figure. The article also says the spending plan would include $1,107,455 in revenue and surplus for a net amount of $3,917,455 to be raised.
The amount to be raised is $231,630 more than the 2020-21 total of $3,688,425.
"It's been a smooth process. We have had great input from our budget advisory committee," Board of Selectmen Vice Chairman Cindy Freeman Cyr said during a public hearing on the budget conducted over Zoom on March 31. "It's a well-prepared budget we're going to put before the public for a vote," she said.
The public hearing concluded a series of budget advisory committee meetings, with the group and selectmen meeting together the previous Wednesday. Both groups recommend each of the town meeting warrant articles.
"I think we're in a position to really plan ahead, not just in 2021-22 but beyond that," Town Manager Jack Clukey said. He said this includes updating the fire department vehicle fleet and equipment.
"The next step in this process is our April 24th town meeting," Clukey said. The budget approved in late April is moved to a June referendum vote for final approval.
He said the gym can accommodate up to 50 percent capacity under current gathering limits, with social distancing procedures in place. "Historically we fall well below our capacity," the town manager said.
The highest attended Dover-Foxcroft annual town meeting was in 2019, with much of the 143 voter turnout due to an advisory question on the merger between what was then known as Mayo Regional Hospital with Northern Light Health. In Dover-Foxcroft, the question passed 136-7. Non-binding town meeting votes on the plan were held across the communities two years ago to help area legislators decide whether to submit a bill to amend the hospital district charter that would pave the way for the merger.
The 2021 annual town meeting warrant and detailed budget information can be found on the town website at www.dover-foxcroft.org.