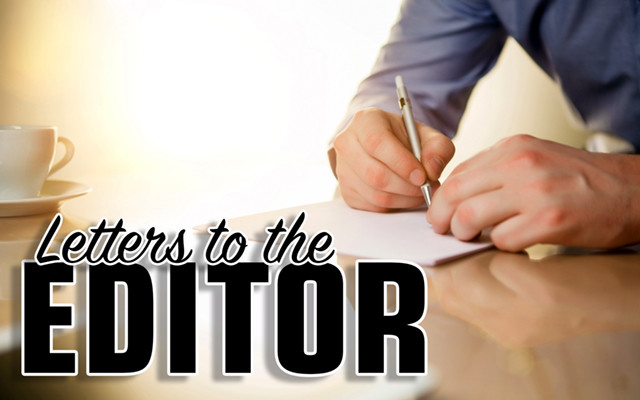 LettersToTheEditor-640×400
Center Theatre vital to the community
To the Editor;
A note about the Center Theatre:
I know that it is not easy, particularly in Piscataquis County, to speak out about anything that smacks of politics. I personally do not have this problem, but I may if I were still teaching at Foxcroft Academy. I don't know. What all of us should know, however, is that it is not political to speak up for what is correct, regardless of politics. Doing the right thing is not partisan, and should be apolitical.
The Center Theatre, and its relationship with Central Hall, has come under attack by the Piscataquis County Commissioners, particularly Commissioners Andy Torbett and Him White. Torbett, in his letter to a Bangor Daily reporter he made public on his commissioner Facebook Page, makes unsubstantiated allegations bordering on libelous. He is clearly attacking his former political opponent by trying to stir up divisiveness against a business that has done more for this community than Torbett or White ever could. And the motivation is strictly personal, and comes from alt right beliefs regarding culture and social issues, and not what is best for the community.
The Center Theatre in its second life, has hosted events and provided space across political lines, as well as for religious services (I remember having to quickly strike sets on a Saturday night so the Church renting the space could prepare for Sunday morning), political debates and, of course, provided a space for surrounding area schools to perform with greater options for sound, lights, and quality. This does not begin to even scratch the surface of concerts, comedians, traveling performances and artists who have come to Dover-Foxcroft who otherwise wouldn't have been here in the high school gym.
And please don't tell me that local businesses have not felt the attention that comes with the Whoopie Pie Festival.
There comes a time when local businesses need to speak up in support. There comes a time when Foxcroft Academy, PCHS and other local schools need to speak up in support. There is a time when churches, the Chamber of Commerce, the county manager and local officials need to speak up in support. All of these organizations and people have benefited from the open doors of the Center Theatre.
When I moved back to Dover-Foxcroft, I was not happy to do so. I left Dover-Foxcroft feeling like an outcast, that a theater person like myself didn't belong here. When I moved back and met folks like Rhonda Kirkpatrick at the Center Theatre and started getting involved in productions, I felt like, for the first time in my life, I belonged in my hometown. For many years, I have been given many opportunities through the Center Theatre to direct, act, write, and teach. Without Center Theatre, I may have never been able to write a grant to start a theater curriculum at Foxcroft Academy. I am not the only local artist who has been given such opportunities.
When I was a kid growing up here in Dover-Foxcroft, the only plays we saw, if we were lucky, were in a school gym, and not taken seriously. Today, kids go through local school districts with the opportunity to visit a local operating theater to watch local actors perform for them. This has made an immeasurable impact. I know because I have seen it. When kids grow up with these opportunities, they are given an early appreciation of the arts that matter all through their lives. The Center Theatre has also provided a place for teens who feel like outcasts, just as I did when I was young. It has been a place to belong, and a place to shine.
Look, I am a creative type with a strong personality at times, and I have disagreed with the Center Theatre, even for long intervals. But I have never doubted the value of it being a safe, encouraging place for young people, a place to be productive, a place to be themselves. Because I have seen it. Over and over again, I have seen the love for the Center Theatre that graduating theater students carry with them.
Downtown Dover-Foxcroft has a long way to go, no doubt. But I cannot be the only one who remembers what downtown Dover-Foxcroft was before the Center Theatre. I cannot be the only one who remembers when Central Hall was a building just falling apart with no real purpose before the Commons.
People, businesses, schools and churches need to speak out. These attacks against the Center Theatre are dangerous to our community, a community already gasping and grasping for revitalIzation. Commissioners Torbett and White using their office to cast unfounded aspersions based on personal biases is reckless. Does anyone, regardless of political party, want Downtown Dover-Foxcroft to go back to what it was before Center Theatre reopened its doors? Does anyone think that is what is best for our economy, our lives, our children?
It could happen. Now more than ever, for our county's future, we must make noise and speak out. Because if we were to lose Center Theatre, we lose a whole lot more with it.
Bobby Keniston
Dover-District