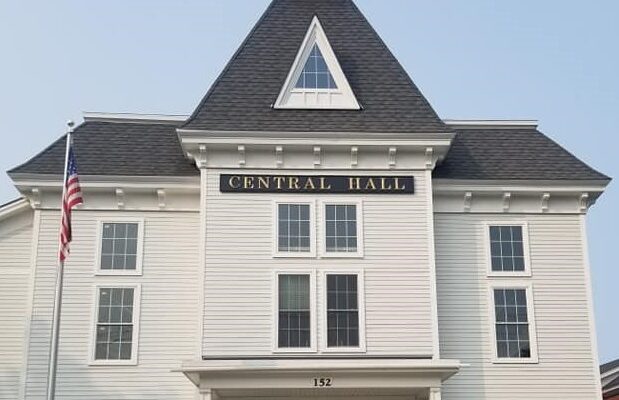 CHC sign (2)
The Commons at Central Hall in Dover-Foxcroft.
Lecture series sheds light on Electoral College
DOVER-FOXCROFT — Beginning Thursday, April 1 Central Hall Commons invites the community to take part in a 2-day lecture series, designed to shed light on the Electoral College, its history, function and sustainability moving forward. Scheduled on consecutive Thursday evenings, resuming on the following Thursday April 8, this virtual event may be attended via Zoom by donation or watched on Facebook Live from 6-8 p.m.
Through lectures, questions, and short readings, this series will first explore the intention of the Framers in 1787, the changes in the process over the years and then review the arguments for and against retaining the Electoral College. Philosophical and practical arguments for and against the Electoral College in the 21st century will be considered with a focus on Maine's unique role in the evaluation of equity among all voters vs. balance of power between large and small states.
Facilitator Susan Stitham is an Academic and the Athletic Hall of Fame inductee for Foxcroft Academy and she graduated from Middlebury College in Vermont. Stitham received the Milken National Educator Award in 1991 and served on both the University of Alaska Board of Regents and the Alaska State Board of Education. Having moved to southern Oregon in 2010, she greatly enjoys exploring Shakespeare and American history with the Osher Lifelong Learning Institute at Southern Oregon University. Although Stitham is now sadly "from Away," she returns to Sebec Lake each summer to stay as long as she can.
Central Hall Commons is a non-profit organization nurturing a welcoming, inclusive, healthy, rural community culture by engaging people and organizations in the Maine Highlands region in connecting, celebrating and learning together.