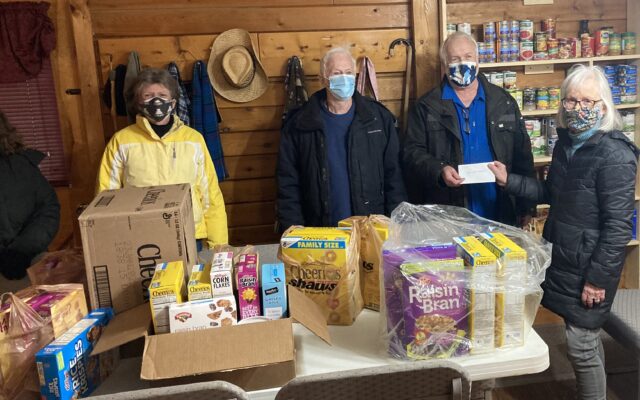 PO-demdonations1-7-21
Photo courtesy of Piscataquis County Democratic Committee FOOD CUPBOARD DONATION -- Andrea Thurlow, right co-chair of the Piscataquis Democrats Service Committee, presents a check for $200 to Russ Carr, pastor of New Life Church in Greenville for its food cupboard. She is accompanied by Gail D'Agostino, co-chair, and Wayne Labbe-Babin, chair of the Greenville Democratic Committee.
Piscataquis Democrats food drive Saturday
DOVER-FOXCROFT — Piscataquis County Democrats will hold their monthly money/food drive for area food cupboards on Saturday, March 27 at our office on 25 North Street in Dover-Foxcroft. The public are encouraged to drop by with donations from 10 a.m. to 2 p.m. Monetary donations are preferred as it goes further but food items are greatly appreciated too.
We have already given money/food items to two food cupboards in Greenville and the food cupboard in Sangerville. Each month we'll donate to a different food cupboard in the area. This month, the donations will be given to the Dover-Foxcroft Area Food Cupboard and the Piscataquis Regional Food Center. DFAFC has requested peanut butter and jam in plastic containers and cereal. These items are always needed. Please stop by to contribute to this critical effort to help our neighbors. Donations can be made online at https://secure.actblue.com/donate/pcdcservice.