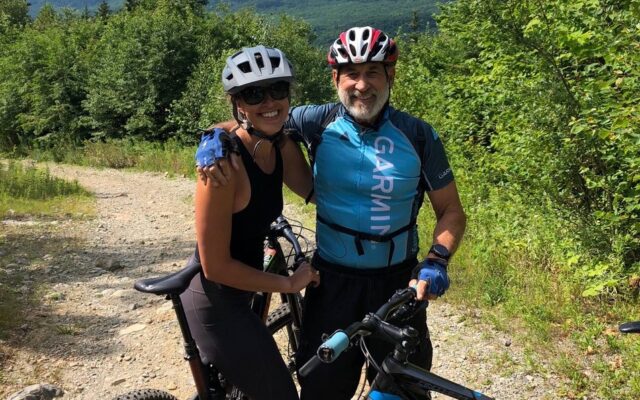 PO-bikemoosehead-10-21
Photo courtesy of Chuck Wagenheim BIKE MOOSEHEAD -- Chuck Wagenheim and his daughter on his 70th birthday ride. Wagenheim is president of the Moosehead Outdoor Alliance committee, with a mission being to design and build a premier mountain bike trail system.
Bike trails coming to the Moosehead region
For the past three years a group of dedicated Greenville residents has been working diligently on the region becoming a major mountain bike destination area. With the support of the town of Greenville, the Moosehead Outdoor Alliance committee was formed — the mission being to design and build a premier mountain bike trail system.
The committee consists of President Chuck Wagenheim, a Registered Maine Guide and outdoor enthusiast, Vice President, Henry Gilbert past owner of Jamo's Pizza and a fanatical biker who has traveled all across North America by bike, and Rodney Folsom Jr., the treasurer who has moved back to Greenville from Jackson Hole with his new wife to be closer to family. Rodney is a world class snowboarder and has climbed and snowboarded down Mt. McKinley in Alaska. He also is a dedicated mountain biker. Whitney Folsom, secretary, is a licensed physical trainer and avid mountain biker. Doug Watt, head of marketing, has deep roots in the Greenville area and is another dedicated mountain biker. Mike Roy, the Greenville town manager has also been a huge supporter of the project and has added his professional expertise to the group. Other major supporters have been Jenny Ward from the Appalachian Mountain Club, Mike Boutin from Northwoods Outfitters and Cathy Sweetser, an avid biker and skier.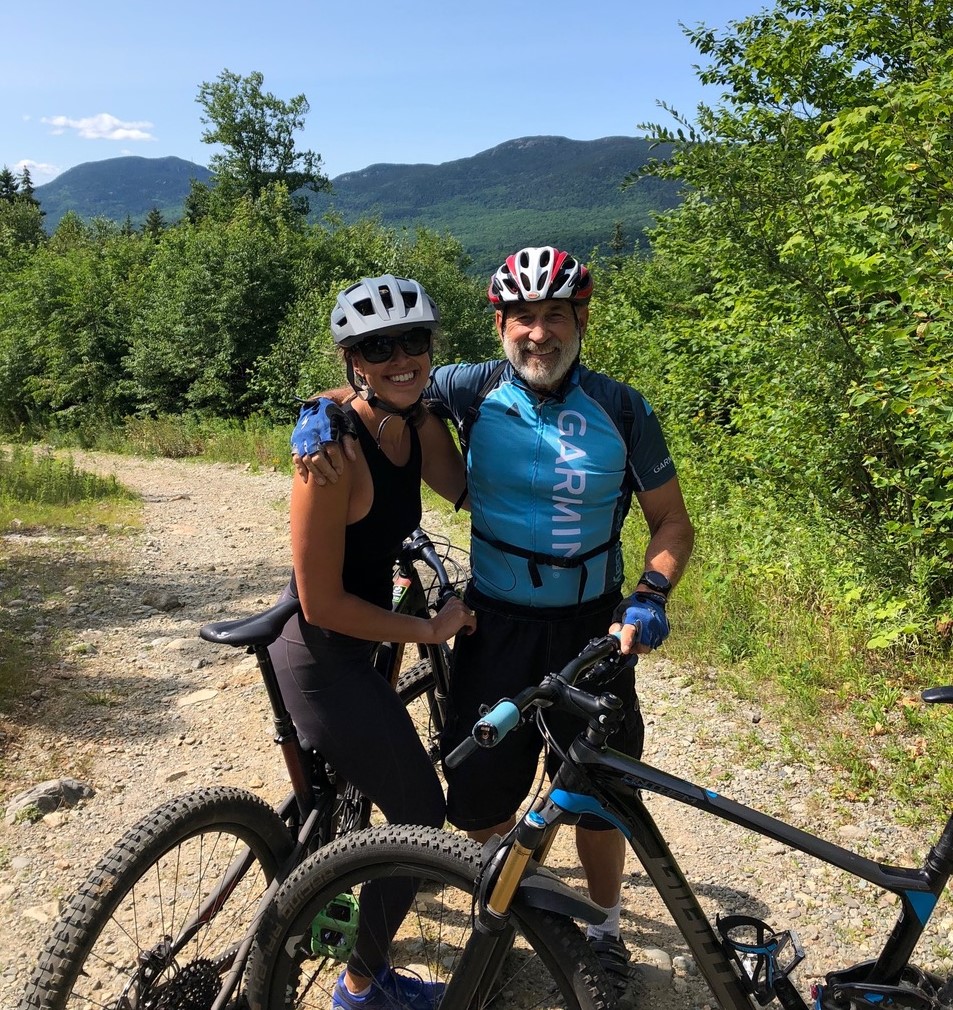 The new organization, named The Moosehead Outdoor Trail Alliance is now a 501(c)(3) non-profit with an exceptional mission statement:
To bring economic stimulus to the Greenville area
Bring in a younger demographic for permanent residence
Provide active lifestyle opportunities for healthy living
Provide youth training and teaching programs
Put on events and festivals to draw tourists and active participants.
"Second to walking, biking is the most popular form of exercise and it attracts people of all ages," he said. "And it's also the activity that's on the highest rise, why during the first few months of COVID you couldn't buy a bicycle!" Starting about three years ago Wagenheim and Gilbert began talking seriously about these plans.
"We have been developing a trail program with the Maine Bureau of Parks and Lands for the past three years," he noted. "Most significantly, the bureau has given us newly permitted access for trails within a 15,000 acre public parcel — Little Moose Preserve — in Greenville Maine."
The business community, as well as the Town of Greenville and the Moosehead Lake Region Economic Development Corporation are all on board to move forward with a world-class extensive trail system. This will include all trail development, a parking trailhead, maps, signage and pump track. "The pump track will be a big hit with the kids," he said. "There's going to be bumps and bank corners — it's kind of like an obstacle course designed for younger riders."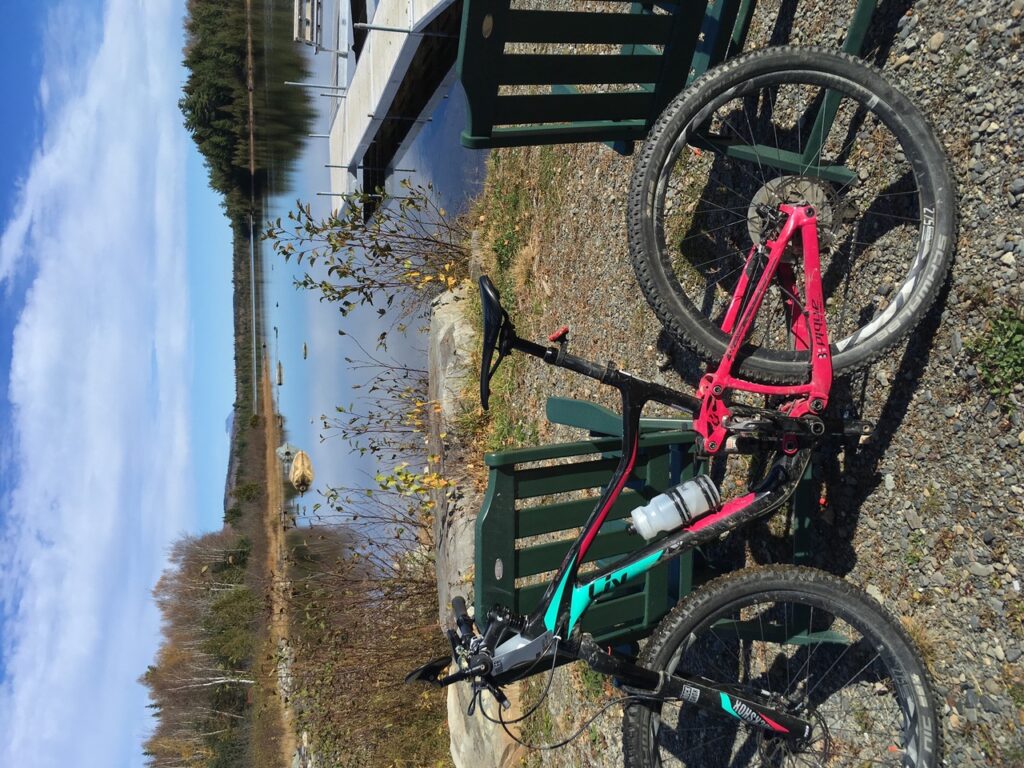 The Moosehead Outdoor Trail Alliance is also a member of NEMBA (the New England Mountain Bike Association). "We want to get the word out not only to Greenville folks but people in Guilford and Dover-Foxcroft and surrounding towns. We know there are riders there and we are asking folks to join our alliance," Wagenheim said. "The membership is very reasonable – only $35 a year for an individual and $45 a year for families. NEMBA builds and promotes trails all over New England," he added.
NEMBA is a non-profit recreational trail advocate with more than 7,000 members and 28 chapters. The Moosehead region joins six other chapters scattered around Maine.
According to their website, NEMBA: leads nearly a thousand mountain bike rides a season, puts on various skills clinics and trail building schools and advocates for mountain biking and recreational trails. They also schedule hundreds of trail building and maintenance events in the scores of parks in the region. They have donated over 8,000 hours of volunteerism to local parks and forests. They say, "We work with key leaders and land managers to protect our sport and allow our members to give back to the trails and to the sport they love."
The vision for biking trails includes everyone who loves to ride. "We're going to be building purpose-built mountain bike trails and then carriage roads for families so everyone can enjoy and get out on their bikes," Wagenheim said. There are plans afoot to work with the local school. "We hope to have a very strong youth program working with the schools for kids to learn how to get skilled at riding," he explained. "It's so important if they want to learn how to ride off road — we want them to be safe."
Now that the Moosehead Trail Alliance has received approval from the state they plan to begin building trails this spring and is awaiting final approval from the Bureau of Parks and Lands. "After that approval we can really move forward with grant writing, and fundraising," he smiled. "There's a lot of grant opportunities in both federal and state for this kind of plan."
If you are interested in joining up, learning more, or helping with the planned trail development once spring comes, contact Chuck Wagenheim via email at chuckgotc@aol.com.