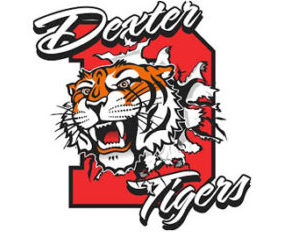 Dexter Regional High School second quarter honor roll
Grade 12, highest honors: Makayla Bignell, Peyton Grant, Avery Herrick, Brett Kusnierz, Lilah McCormack. Olivia Peakes, Abigail Wakefield, Isaac Webber and Jayde Wintle; high honors: Abby Andrews, Robert Dorman, Alexys Dow, Michael Gadwah, Kaitlyn Gray, Santinaca Lawson, Jylian Lupo, Parker Ponte, Shiqi Wu, Liuyi Yang and Haohong Yu; honors: Cheyenne Beem, Hunter Dean, Isaac Limoges, Janessa Smith, Ryan Smith and Grace Wallace.
Grade 11, highest honors: Caitlyn Chabot; high honors: Nathan Fernald, Miles Gadwah, Abey Givens, Elizabeth Kinney and Cameron Vafiades; honors: Brandon Bell, Kiana Bennett, Molly Bennett, Owen Brown, Riley Campbell, Patrick Childers, Clyde Day, Lakota Glidden, Ricky Goodell, Jr., Arianna Jaundreau, Ellie McComb, Hannah Morse, Hunter Nelson, Maureen O'Roak, Emma Paige, Shelbie Poulin, Amelia Rolfe, Thomas Rowe, Nathan Schoebel and Cole Smith.
Grade 10, highest honors: Emma Alexander, Sydney Fogler, Will Kusnierz and Payson Rienhardt; high honors: Sydney Dyson, Annika King, Jozlynn Paige and Cameron Spack; honors: Ivy Batey, Jennifer Downing, Phillip Foster, Christian Grant, Olivia Gilman, Dylan Phillips, Elisa Picariello, Brady Reynolds, Aleaha Richards and Madison Rowe.
Grade nine, honors: Lily Brown, Shane Craig, Shelby Dyson, Cally Gudroe, Keegan Hight, Brianna Packard, Graci Scott and William Spratt.