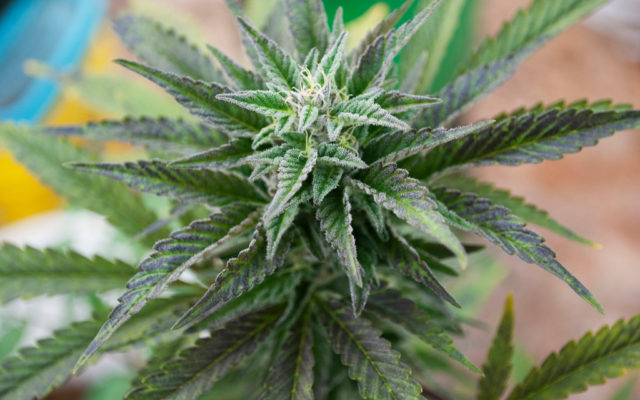 Dexter council authorizes recreational, medical marijuana facilities
DEXTER — Recreational marijuana facilities, medical marijuana manufacturing facilities and medical marijuana caregiver retail stores are now authorized in Dexter, provided each establishment operates in compliance with all applicable state and local requirements. The town council gave its formal approval to the facilities and retail stores during a Jan. 14 meeting.
The council also established corresponding annual licensing fees, $500 for a medical marijuana business and $1,000 for a recreational marijuana business.
To help determine what the direction the town should go in terms of permitting marijuana-related businesses — and to take advantage of the high voter turnout — a pair of advisory questions were included on the November ballot to assist the council in the decision-making process.
Residents were asked if they were in favor of the town allowing a medical marijuana business and if they were in favor of the town allowing a recreational marijuana business? The first question had 1,183 yes votes to 642 no votes, and question No. 2 had a 974-827 advantage in yes to no votes.
In other business, councilors continued discussions about uses for the Reddy Building at 51 High St., which once was Plummer Memorial Hospital.
"The Reddy Building, I have talked with Dr. Reddy and Mayo to get some easements so if we get it we're all set," Town Manager Trampas King said.
Dr. Challa Reddy has moved out of the building and said he wants to give it to the town as a thank you for supporting him after two decades in practice. Next to the Reddy Building is Northern Light Health's Hewitt Building and there are some issues with easements and parking rights that need to be sorted out before property ownership can be transferred.
Resident Frank Spizuoco, owner of Millworks llc on Church Street, has walked through the Reddy Building and he is interested in the property through a lease arrangement/real estate sale. King said a lease with Spizuoco could be on the February council agenda.
Spizuoco had told town officials in the fall that programming at the Tri-County Technical Center in Dexter is growing, and uses space at the building on the Dexter Regional High School campus as well as at Millworks. He said the Reddy Building could be used to house future TCTC growth. Spizuoco also said the town would not have trouble selling the building should this decision be made down the road.
In his report King said a Group Mission Trips workcamp — groups of volunteers who travel around the country to help with home repairs — is planned for the later in the year. "Group Missions are still coming this summer so if you know anyone who needs help tell them to stop by the town office," where the resident can fill out an application for a home repair project.
A year ago the council passed a motion of support for a 2021 Group Mission Trips workcamp in Dexter. Councilor Andrew Bermudez — who serves as pastor of the First Baptist Church of Dexter — said those involved in bringing the Group Mission Trips workcamp to town in July 2019 to help area residents with needed home repairs would like to see this project return in 2021.
Four hundred volunteers from 13 states spent nearly a week in Dexter from July 22-26, 2019, working to fix 60 homes at no cost for residents who otherwise could not afford to have the needed repairs taken care of. Home improvement projects were carried out by Group Mission Trips, a non-profit, interdenominational Christian volunteer home-repair organization based in Fort Collins, Colorado.
During the summer of 2019, there were about three dozen different workcamps with more than 14,000 volunteers going into communities across the United States. The inaugural Dexter workcamp was sponsored by the town, The First Baptist Church and various businesses following multiple years of planning.