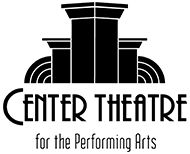 Theatre director to watch 24 hours of bad movies
DOVER-FOXCROFT — The Center Theatre's Executive Director, Patrick Myers will watch the worst movies ever made for 24 hours straight at the Center Theatre while livestreaming the experience over the Theatre's YouTube channel. The event, dubbed the 'Miserable Movie Marathon' will take place from 9 a.m. on Dec. 26 through 9 a.m. on Dec. 27 if the Theatre can raise $1,000 in pledges. The money raised will help the Center Theatre with day-to-day expenses in 2021 as they try to maintain operations during the COVID-19 pandemic.
Myers said the idea for the marathon came up during a Center Theatre fundraising meeting, "We were discussing different events or activities that we could do at the Theatre that would be entertaining, engaging, and that would have an on-line component that could be enjoyed by people anywhere in the world. The idea for the Miserable Movie Marathon seemed to fit all those categories."
The Theatre set up an Indiegogo fundraising campaign so that people's pledges would only be charged if the Theatre reaches their $1,000 goal. "Once that goal is reached, cards are charged and the event is a 'go.' Myers said. "The people who pledge the most will get to suggest six of the movies that I watch and then the other movies will be chosen at random from the rest of the suggestions."
Myers said the livestream will be a fun way to connect with people who want to drop in virtually and see how things are going. Also, if the Theatre has not been closed due to the COVID pandemic. people will be able to stop in and watch some of the miserable movies by donation. To keep his strength up during the marathon, Myers will be enjoying food and snacks provided by Mountain's Market and Will's Shop 'n Save.
To learn more about the event, or to make a pledge, go to www.centertheatre.org and click on the link for the Miserable Movie Marathon or call the Center Theatre at 207-564-8943. All funds raised will support the Center Theatre. A bona-fide 501(c)3 non-profit with a mission of making arts, education,and entertainment accessible to our rural communities to engage and inspire.