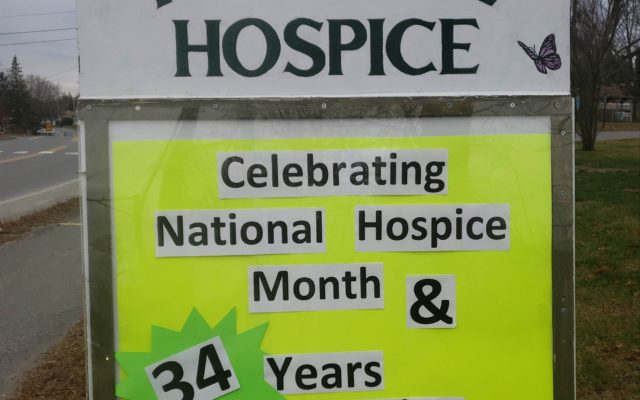 Hospice meeting FEATURED
Photo courtesy of Pine Tree Hospice THREE-PLUS DECADES -- Despite the challenges of COVID-19, Pine Tree Hospice volunteers have continued three and a half decades of serving individuals and families, free of charge, during the time of dying and bereavement.
Pine Tree Hospice continues to assist in the time of dying and bereavement
DOVER-FOXCROFT — Like most organizations and businesses in Maine and beyond, Pine Tree Hospice operations were greatly altered by the coronavirus pandemic. Despite the challenges, volunteers have continued three and a half decades of serving individuals and families, free of charge, during the time of dying and bereavement.
Many involved with and contributing to Pine Tree Hospice were recognized during the 2020 annual meeting, held over Zoom on Nov. 19.
"I'm glad I can see most of you because I look out and I see some amazing people sitting in front of me from the comfort of your own homes," Pine Tree Hospice Executive Director Kristen Sutherland told the two dozen-plus attending the virtual meeting.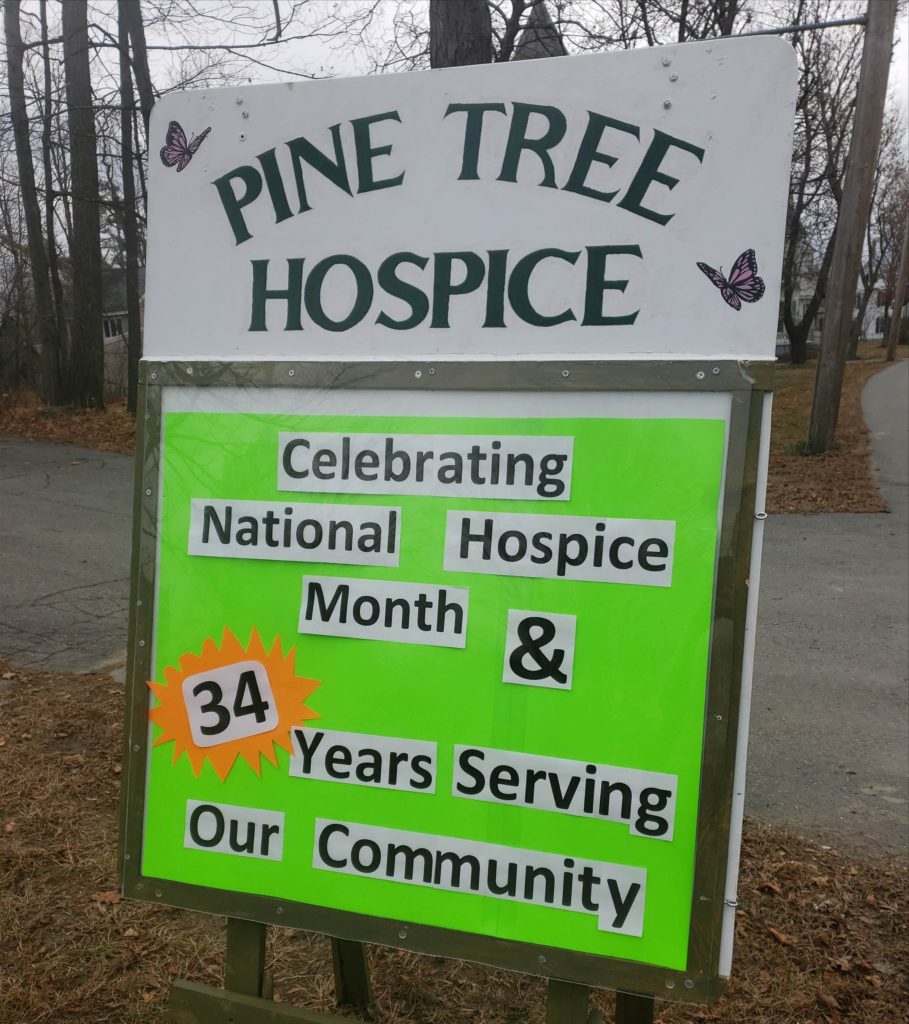 "In 34 years of annual meetings, I don't think Pine Tree Hospice has had anything like this," she said. Sutherland said more and more hospice programs are being offered over Zoom to reach more people.
Going over the past year since the last annual meeting, Sutherland said Pine Tree Hospice had a new executive director as she came aboard in late August 2019, Cheryl Crabtree joined as the new coordinator of volunteer and client services, the organization said goodbye to the bereavement and education coordinator, experienced "a major IT migration" — which includes new email addresses and phone numbers — two volunteers died and Pine Tree Hospice also had to rethink operations during the pandemic.
"Those were the barriers we were up against, and the changes," Sutherland said. "In an office the size of us it doesn't take much to make major changes." Pine Tree Hospice has four staff members.
Mentioning the pandemic she said, "That continues to change how we do everything."
The executive director said there are still many positives, including an increase in the number of clients served. For 2019-20, 163 hospice/community individuals were served, or 8 percent more than the year before. Sutherland said more direct-care volunteers graduated from the training program than in the previous year.
She said in-person programming has been adjusted to serve clients online and various systems have been adjusted for greater efficiency. New programs and systems have also been developed.
"We are financially stable and that is one thing I am very excited about," Sutherland said. She said the 13th annual golf tournament was held as scheduled over the summer and the 2020 event featured a record number of teams hitting the links at the Foxcroft Golf Club.
Sutherland said Pine Tree Hospice has continued to be trusted in its communities, and staff and volunteers have worked to build and strengthen partnerships in other towns. She said the organization is working to be less Dover-Foxcroft-centric with efforts made to reach out in the Dexter and Greenville areas.
In her presentation, Coordinator of Volunteer and Client Services Cheryl Crabtree said, "I am grateful to celebrate the wonderful people I work with, both direct and indirect."
She said she wanted to mention Al Bogdanski and Bill Orton, who died in August and September, respectively. "These two men were kind, caring and generous and I feel it was my privilege to know them even in such a short period of time," Crabtree said.
This year five-year service award pins could not physically be presented to recipients at the meeting, but Crabtree recognized those volunteers. Lisa White has been serving for five years and Barb Austin is the recipient of a 10-year service honor.
"If you think of 2020 as a bad year, think of it as a good year because it is 20 years for Ardis," Crabtree said about Ardis Hacker reaching the 20-year milestone for her volunteer work with Pine Tree Hospice.
Crabtree said despite the pandemic, volunteers are still out serving the community, checking in and submitting reports to her and proceeding with their continuing education programs.
The annual report mentioned that Matt Raynes and Dr. Kathleen Thibault, who served as president, were retiring from the board of directors. Business recognition was given to Steinke & Caruso Dental and Kathy Farris.
Sutherland again thanked Pine Tree Hospice volunteers and said she also wanted to thank the staff. In addition to herself and Crabtree, this includes administrative assistant Sherri Jackins and program assistant Pamela Pultz.
"The doors here are open even when they are not," Sutherland said. "Phone calls and emails are always appreciated for thinking out of the box."
For information on Pine Tree Hospice and its numerous services and many volunteer possibilities, contact 207-802-8078 or info@pinetreehospice.org or go to www.pinetreehospice.org or www.facebook.com/PineTreeHospice.