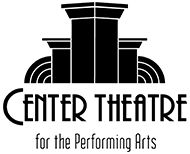 Local artists needed for Holiday Review
DOVER-FOXCROFT — The Center Theatre for the Performing Arts is planning a Holiday Review for the first weekend in December and is looking for local singers and musicians who might be interested in performing. The event will be a fundraiser for the Center Theatre and will be conducted with the safety of the performers, patrons, volunteers and staff as the primary concern. There are three performances scheduled for Friday the 4th at 7 p.m. and Saturday the 5th at 1 and 7 p.m. All tickets will be available by donation.
Because of the COVID pandemic, this performance will be different than any other holiday celebrations at the Center Theatre. "We usually have a large holiday play during December," said Patrick Myers, the Center Theatre's executive director, "which just isn't going to be possible this year. But we still wanted to try to share some holiday cheer with the community."
Myers said the Holiday Review will consist of 8-10 local singers and musicians playing holiday songs, carols and hymns. While Myers hopes the performances can go on before a live theater audience, they are making plans in case that is not possible.
"We're already planning to live-stream the performances for those who don't feel comfortable coming to the Theatre," he stated, "but in the event that the Theatre has to shut down completely we'll ask the performers to come in individually to record their performances so that we can broadcast them online."
Along with these contingency plans, the Center Theatre is also taking all necessary precautions mandated by the Maine CDC. Audience size is limited to 50 people, masks are required while inside the Theatre, all surfaces are disinfected between performances and the Theatre is using their ventilation system to ensure that fresh air is continuously circulated through the auditorium.
Any musicians or performers interested in contributing to this fundraiser are asked to contact Myers at the Center Theatre at 207-564-8943 or via email at pmyers@centertheatre.org. The Center Theatre is a 501(c)3 non-profit organization with a mission to make arts, education and entertainment accessible to our rural communities to engage and inspire.