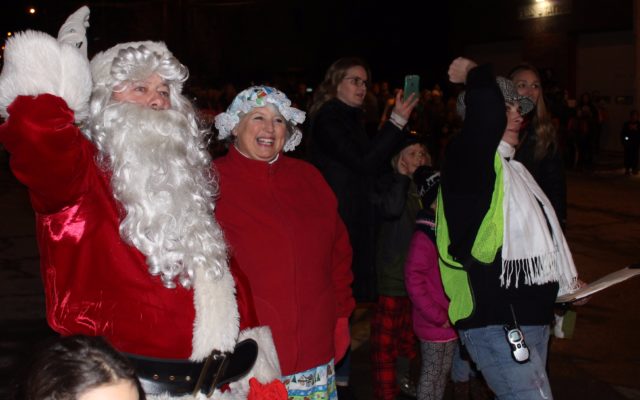 PO-hometownholidays-49-16
Observer file photo/Stuart Hedstrom 2020 HOMETOWN HOLIDAYS -- The annual Hometown Holidays will return to the region in 2020, with COVID-19-safe events planned for Dec. 4-5.
2020 Hometown Holidays set for early December
Piscataquis Hometown Holidays is an event families eagerly anticipate each year. County-wide, municipalities and committees submit community events, as business owners submit information on holidays sales, giveaways and more to the Piscataquis Chamber of Commerce. A master schedule is created with all events submitted, and promoted by the Chamber on www.piscataquischamber.com, the Chamber Facebook page and through various media outlets. Schedules are also provided to the are elementary schools. Most towns in the county will celebrate Hometown Holidays on Saturday, Dec. 5, apart from the town of Guilford which typically holds events the evening prior (Friday, Dec. 4).
This year, the Chamber is committed to keeping events safe amidst the threat of COVID-19, while still providing memorable activities for our county's families.
To be included on the master schedule, county-wide events should be submitted by Nov. 27 through the Chamber's website (details below). The Chamber encourages businesses and municipalities to submit only events where social distancing can be maintained.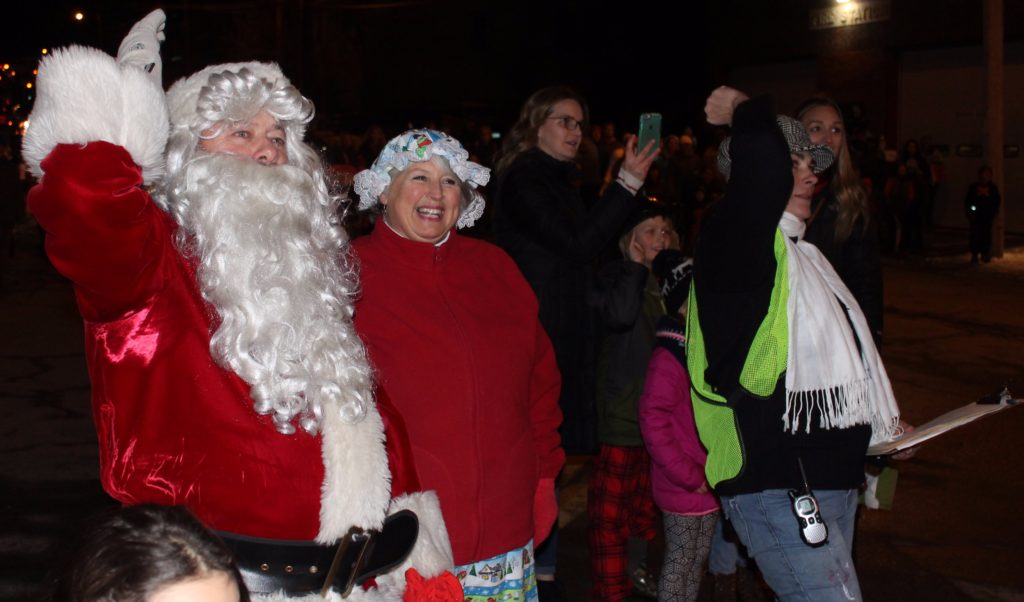 This year, the Dover-Foxcroft Hometown Holidays Committee decided to move forward with the Festival of Lights Parade, which normally ends as Santa lights the tree with a touch of his nose, followed by a larger-scale event at the Dover-Foxcroft fire station, where hundreds of children wait in line to meet Santa and Mrs. Claus. Due to COVID-19, this plan has been altered.
Those participating in the parade will still meet at Foxcroft Academy at 4:30 p.m. to line up their floats. Float registrations will be accepted through the Chamber's website. The parade will begin at 5 p.m. sharp, and will move down West Main Streets as residents turn on their Christmas lights. Mr. and Mrs. Claus will remain on their float, outside at the tree in the center square, where Santa will light the tree and speak to the children from the platform, while receiving the Children's wish lists in a very unique and safe way.
Parents should take advantage of printable wish lists available on the Chamber's site so that they are ready for Santa's arrival.
New this year is the Holiday Lights Driving Tour. This is a county-wide, month-long tour, though each community will have their own maps (created by the Chamber). Community destinations to be included in the driving tour need to be registered by Nov. 20. This new program will only take place if there is significant participation.
The Dover-Foxcroft Hometown Holidays Committee is collecting hand-made mittens for children in need from Nov. 10-27. Collection boxes will be at Rowell's Garage, Will's Shop 'n Save and the Chamber.
Also new this year, the Chamber is looking for sponsors willing to purchase Chamber Bucks, which are gift certificates that come in $10 or $20 denominations and must be used within Piscataquis County (which keeps business local). The Chamber will work with other local organizations to identify needy families in the area and distribute the Chamber Bucks to them prior to Christmas. To be a sponsor for this new program and place an order for chamber bucks, visit piscataquischamber.com/chamber-bucks.
All other information can be found at business.piscataquischamber.com/news/details/2020-piscataquis-hometown-holidays or by clicking on the "2020 Piscataquis Hometown Holidays" link in the footer of the Chamber's homepage.
This has been a tough year. This year's Hometown Holidays events will bring some fun, safe activities to our communities' children and the Chamber is hoping for participation from businesses and residents throughout the county!
For more information, call Denise at 207-564-7533 or Cindy at 207-922-9950.