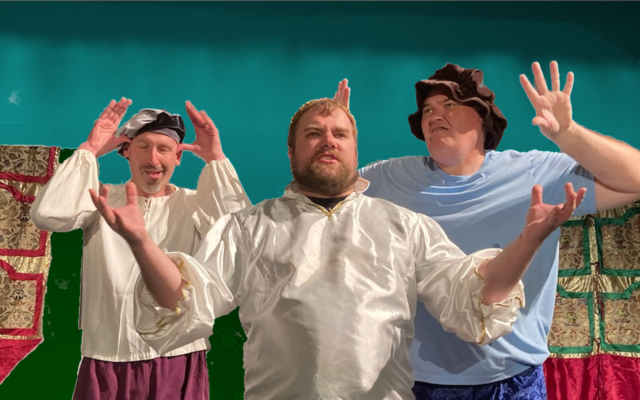 PO-completeworks-1102-20
Composite photo courtesy of Center Theatre The three actors in "The Complete Works of William Shakespeare" (abridged)[revised, from left, Dan Sharrow, Will Stecher and Cary Libby will be performing all of Shakespeare's works on the stage in two acts at the Center Theatre from Nov. 6-14. Tickets for safely viewing the show live or to watch it live online are available at www.centertheatre.org.
Opening night of 'Complete Works' Friday at Center Theatre
DOVER-FOXCROFT — Opening night for the Center Theatre's latest production "The Complete Works of William Shakespeare" (abridged)[revised] is Friday, Nov. 6. The show will be performed live at the Center Theatre, following all state and federal safety guidelines to prevent the spread of COVID-19, but will also be streamed live on-line for those that don't feel comfortable coming to the Theatre in person.
The play, written by Adam Long, Daniel Singer and Jess Winfield, is a hilarious comedy in which three energetic actors perform all of the works of William Shakespeare in only 90 minutes. The production promises to deliver some much needed laughs, according to the Center Theatre's Executive Director Patrick Myers.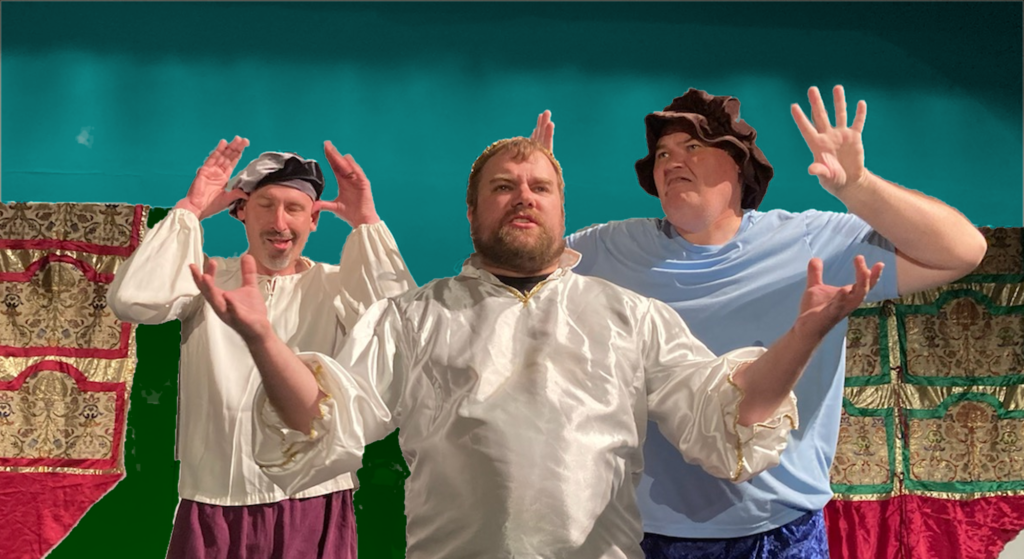 "2020 has left us all needing to laugh a little …or maybe a lot…and enjoy live Theatre," Myers said, "This show with these talented actors will certainly let you forget about your troubles for awhile." Myers also said that the Center Theatre is doing everything required to make the live performances safe for actors, patrons, volunteers and staff.
"We specifically chose this production because of the small cast size," Myers stated, "It made it easier to keep actors safe during rehearsals and performances. We will have a maximum of 50 people in the audience per show, and attendees will be required to wear masks while they are not eating concessions in the auditorium. The Theatre will also be thoroughly cleaning the facility between performances, ensuring outside air is circulated through the auditorium at all times, separating groups in the auditorium to enforce distancing, and other measures to make sure everyone feels safe attending the show."
However, the performances will also be streamed live on-line for people who want to see the show, but do not want to attend a live in-person event.
The show will be performed from Nov. 6-14 and tickets for the live show or livestream are both available at Center Theatre.org. The Center Theatre is 501(c)3 non-profit organization with a mission to make arts, education and entertainment accessible to our rural communities to engage and inspire.