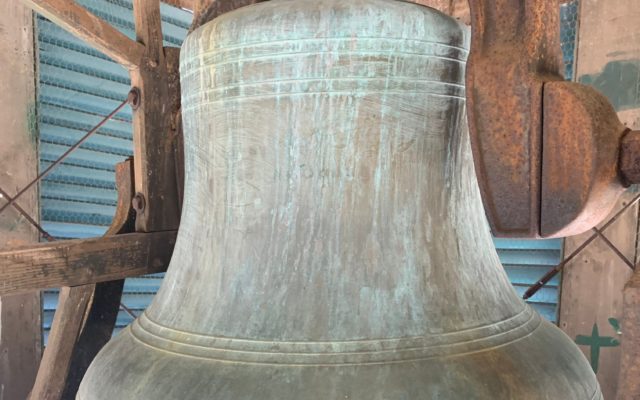 PO-churchbell2-1026-20 FEATURED
Contributed photo UNDER CONSTRUCTION -- Work has started to restore the bell tower at the Unitarian Universalist Church of Sangerville and Dover-Foxcroft. Fundraising efforts are ongoing.
Work begins on Sangerville UU bell tower
SANGERVILLE — After five years of discussions, planning, assessments, fundraising and grant writing, the Unitarian Universalist Church of Sangerville and Dover-Foxcroft has begun the restoration of its bell tower. Though fundraising continues, the church received a matching grant from the Maine Steeple Fund. The congregation is incredibly grateful for this generous gift as it allows us to keep the historic bell in place.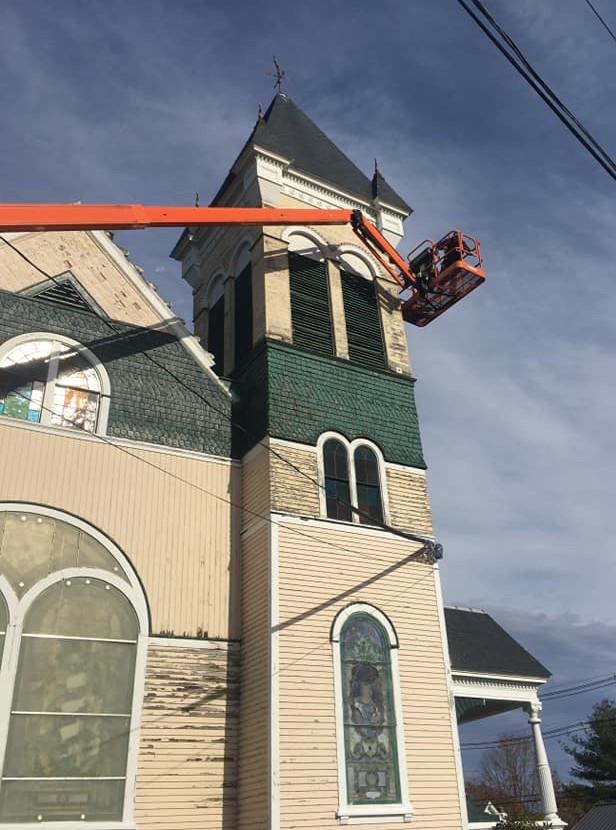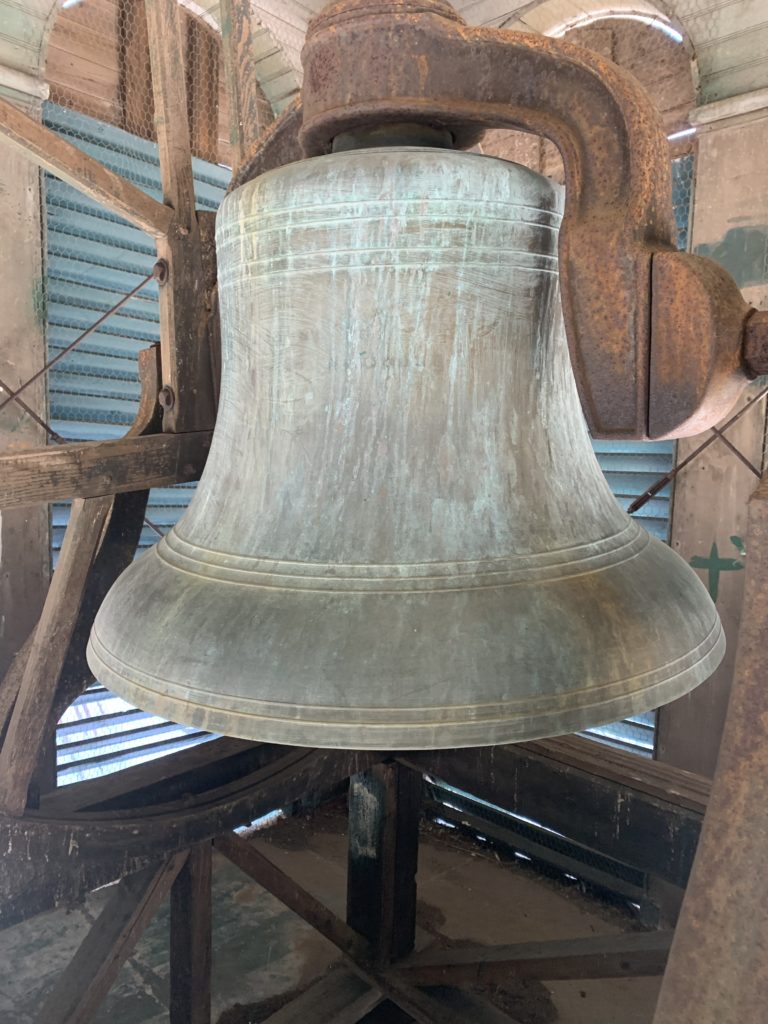 Under the steady hand of Andrew Wilcox, Mid Maine Restoration has begun interior work to stabilize the tower and strengthen the bell housing. An architectural gem of Sangerville, the church has a 120-year history of bell ringing in times of war, armistice, memorials, weddings, holidays and celebrations. Our hope is to ignite the memory for those who have heard it and introduce the pleasure to others of hearing the bell's rich sound echo through the town. Though work has begun late in the season, MMR will return in the spring to finish exterior work and add a new coat of paint. A celebration will ensue. Donations to this project are greatly appreciated at P.O .Box 9, Sangerville, Maine. 04479.