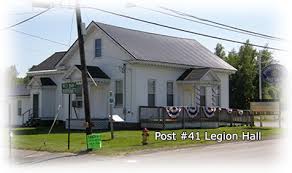 District American Legion meeting Oct. 17
MILO — The American Legion 14th District — Piscataquis County — will hold a regular meeting on Saturday, Oct. 17. It will be hosted by Joseph P. Chaisson Post 41 at the Post home.
A noon lunch will be followed by a 1 p.m. business meeting. We will be practicing social distancing and wearing masks. District Commander Daniel Nutter is asking all area members of The American Legion, The American Legion Auxiliary, Sons of The Legion and veterans to attend.