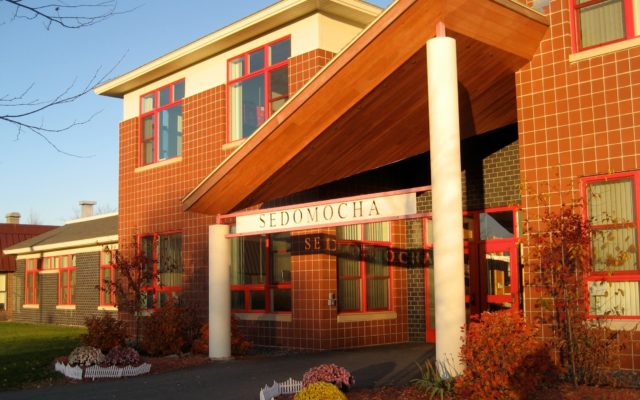 Copy of sedo
The SeDoMoCha School of Dover-Foxcroft
RSU 68 plan puts SeDoMoCha students back in the building
DOVER-FOXCROFT — The schedule will vary according to grade level, but all students who are able will be attending classes in-person at the SeDoMoCha School. The RSU 68 school board gave its approval to the 2020-21 school year plan during its Aug. 4 meeting.
In an Aug. 5 letter from Superintendent to SeDoMoCha families posted on the district website at www.sedomocha.org, along with the full reopening plan, Superintendent Stacy Shorey said RSU 68 has received a green color designation from the Maine Department of Education. 
"A green designation means that we can have as many students in the building that we can safely accommodate," Shorey wrote, saying the stoplight color designation will be updated every two weeks. "Last night, the RSU 68 school board approved students going back to school in the building and the reopening plan that we have all been working on since May."
"Our green plan has students in grades preK-5 in the building every day except for Wednesday afternoon, which will be an early release. This will give our teachers time to work with students that are participating in remote learning. To be able to keep class sizes small (15-16 students), we will need to create additional learning environments for students in grades 1, 2, 4 and 5. It may mean your child will be in a different room. (Principal Adam Gudroe) will be sending out a letter next week updating parents with those changes. Students in grades 6-8 will have a hybrid schedule. Students are being divided into two groups. 50% of the class will attend on Monday and Tuesday and the other 50% will attend on Thursday and Friday. Wednesday mornings will be a time for students to receive additional help and the afternoon will allow time for a deep cleaning and staff to work on connecting with students that need support."
Shorey said remote learning will be available for students with health and safety concerns, elevated health risks or a family member with elevated health risks. For more information please contact Gudroe at agudroe@sedomocha.org or 207-564-6535 opt. 3 or Shorey at sshorey@sedomocha.org or 207-564- 6535 opt. 5. She said school officials will not need a doctor's note in order for a student to participate in remote learning, just a conversation with a guardian. 
The superintendent wrote about several recent personal protective equipment changes from the CDC. Face shields are only allowed with doctor's notes due to medical conditions such as asthma; masks or neck gaiters will be the two acceptable face guards; pre-K students are no longer required to wear masks and ask wearing begins in kindergarten. 
Buses will be limited to 26 students per vehicle. "We appreciate all of the families that have offered to transport their child to and from school," she said.
Parents are asked to read the school plan for details on drop-off and pick-up, and a video is in development to show families the traffic flow. A virtual open house is scheduled for Sept. 2.
"Please know how much we appreciate your patience as we try to make the best decisions to keep both students and our staff safe," Shorey concluded.