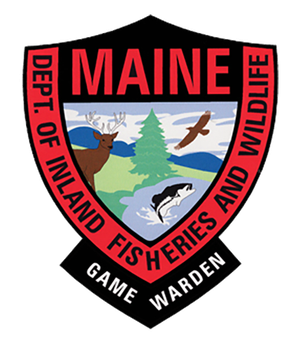 Maine_Warden_Service_insignia
Pair injured in Kingsbury Plantation ATV crash 
KINGSBURY PLANTATION — At approximately 12:45 p.m. on Saturday, Aug. 1, Maine game wardens stopped an ATV that was traveling on a public way. The rider alerted wardens that he was headed to camp to get his truck in order to transport his friends who were injured in an ATV crash where there was no cell service and they couldn't call for help.
Wardens went to the area of the crash, where an ATV had rolled over and injured Sonya Oliver, 26 of Westport, Massachusetts, and Michael Menard, 25 of Tiverton, Rhode Island. Both had minor lacerations on their body and soreness in their ribs. The pair were treated on scene by EMS personnel from Northern Light C.A. Dean Hospital of Greenville and did require transport to the hospital.
The crash remains under investigation.