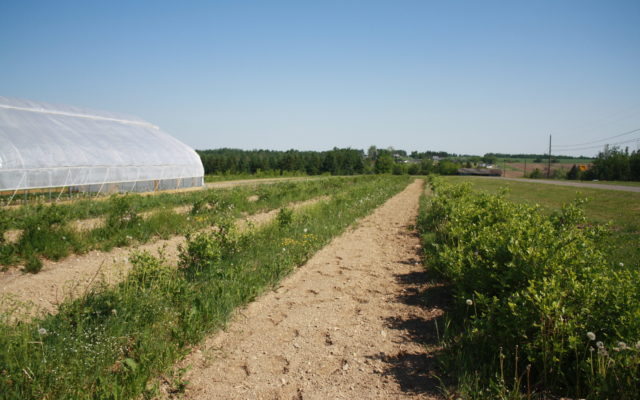 Nearly $9.5M in COVID-19 financial relief awarded to Maine farmers 
WASHINGTON, D.C. – U.S. Sen. Susan Collins, R-Maine announced July 29 that Maine farmers have been awarded a total of $9,472,586 to date to help offset the financial harm they have experienced due to COVID-19.  The funding is provided through the Coronavirus Food Assistance Program (CFAP), created through the CARES Act, which will provide up to $16 billion in direct payments to deliver relief to America's farmers.
"The supply chain disruptions and restaurant closures caused by the COVID-19 pandemic have placed increasing financial pressure on Maine's rural farming communities, from newly founded farms to operations that have been passed down from generation to generation," said Collins.  "These direct payments, which I worked to include in the CARES Act, will help provide some relief. During this difficult time, I will continue to advocate for Maine farmers."
In addition to facilitating the Farmers to Families Food Box program, CFAP is providing vital financial assistance to producers of agricultural commodities who have suffered a five-percent-or-greater price decline due to COVID-19 and face significant additional marketing costs as a result of lower demand, surplus production and disruptions to shipping patterns and the orderly marketing of commodities.
Farmers will receive direct support from two funding sources: The first is $9.5 billion in appropriated funding provided in the CARES Act, which will compensate farmers for losses due to price declines that occurred between mid-January and mid-April and provides support for specialty crops. The second is the Commodity Credit Corporation, which will compensate producers for $6.5 billion in losses due to ongoing market disruptions.
To date, the funding has been allocated as follows:
       

Dairy farmers have been awarded $6,936,791.
       

Livestock farmers have been awarded $888,887.
       

Non-Specialty crop farmers have been awarded $478,995.
       

Specialty crop farmers have been awarded $1,167,913.
The USDA is continuing to accept applications from farmers through Aug. 28. More information about CFAP and the application process can be found on the U.S. Department of Agriculture's (USDA) resource page Farmers.gov/cfap.