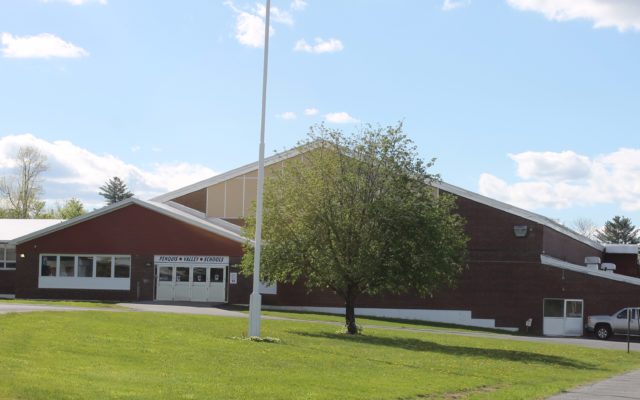 Penquis Valley School
The Penquis Valley School in Milo
SAD 41 budget referendum set for Aug. 6
MILO — The budget approval process is a bit different this year as a result of the COVID-19 pandemic, but residents of Brownville, LaGrange and Milo will still head to their respective polling place and/or vote absentee on Thursday, Aug. 6 to make a decision on the proposed $9.9 million 2020-21 SAD 41 budget.
During a district informational meeting held over Zoom on July 21, Superintendent Michael Wright said the ballot will feature three questions on the budget. In years past a spending plan has been approved over the course of more than a dozen articles at a district budget meeting, and the total approved that evening is then moved to the budget validation referendum.
Wright said the first article for Aug. 6 asks if SAD 41 residents will approve a 2020-21 budget totaling $9,870,987. The second article concerns the district's $41,976 share of about $412,000 for the Piscataquis Valley Adult Education Cooperative. 
"Article 3 is the capital reserve fund, putting $50,000 aside for that," Wright said.
The proposed 2020-21 SAD 41 budget totals $9,912,964 with adult ed included, an increase of nearly $288,000 from the previous academic year. 
Between local required and local additional monies, the combined share for the three district communities is $2,391,605. This total is up by just under $68,000 from 2019-20. Another near $42,000 for adult education brings the local total to $2,433,581.
Each SAD 41 community would see an increase in the respective proportional shares of the $2.4 million. Brownville's contribution would be $785,820, a $16,612 (2.16%) increase; LaGrange would see an $18,742 (4.32%) increase to $453,066; and for Milo its $1,194,694 contribution is up by $18,948 or 1.61%.
"Overall it's about a 2.28% increase," the superintendent said about the $2.4 million-plus for the three communities.
"A lot of people don't want to vote on the budget until we know what the plan for next year looks like," Wright said. "The truth is we really don't know what the plan is, we're looking at several different options."
He said SAD 41 officials are planning a public presentation over Zoom for the evening of Wednesday, July 29, time to be announced, to share some possibilities for how students would return to classes.
The superintendent said most of the 2020-21 budget would not be impacted by the adjustments in learning, as there will be state/federal funding to cover added expenses.