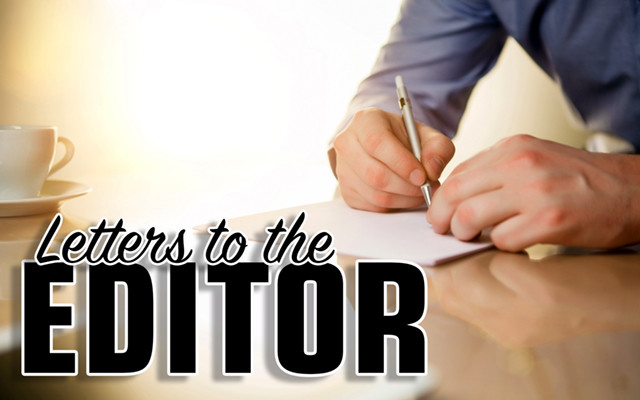 LettersToTheEditor-640×400
Vote for candidates who will make a difference  
To the Editor;
Friends and neighbors, I am not involved in politics for popularity, vanity, or the "honor" of having some title. I am involved in politics to share my opinion and do what I think is right. This is America and we should not be afraid to express ourselves.
In getting involved in politics, I made a commitment to myself that I would always speak my mind on an issue of controversy and share my opinion on local issues, even if it meant I would be going up against large entities, ideas, or individuals who are perceived to be powerful or popular.
At one point, I did almost quit politics in disgust with how broken our political system is and the way in which people in politics speak about the public they are supposed to serve. This was shortly after the public was misled and the legislation for the hospital giveaway was rammed through. I was told by a well-known Piscataquis Democrat that "Piscataquis County used to be run by rednecks," that people had worked very hard to get past that, and that my activity on opposing the hospital giveaway was threatening to send things back in the wrong direction.
I will not be voting for Sen. Paul Davis for State Senate on July 14. Per the letter to the editor from Dr. McDermott at Mayo Hospital, Davis was instrumental in the $28 million giveaway of Mayo Regional Hospital to Northern Light Health.  Without the action of the Legislature, under the original charter, the taxpayer owners of Mayo would have been entitled to a check equal to a mill rate of roughly $20 when the taxpayer-owned entity that owned the hospital ceased to exist.  Yes, you read that right, under the original charter, if you owned property assessed at $100,000, you would have received a check of approximately $2,000. Thanks to legislation evidently drafted by Northern Light Health and sponsored by Davis, Rep. Norm Higgins, and others, the hospital charter was amended, the taxpayers got nothing, and Northern Light Health got everything for free with effectively no recourse for the taxpayers. 
Instead of voting for Davis, I will be voting for Doug Thomas. Doug is right about supporting vocational education and as a small business owner for decades, he knows the barriers that prevent the region from recovering from the loss of manufacturing jobs. Doug wants to make our part of Maine a competitive destination for jobs returning from overseas.
For Piscataquis County Commissioner in District 2 (Sebec, Atkinson, Dover-Foxcroft, Medford, and Orneville) I will be voting for Charlie Shaffer. Charlie is the chair of the Piscataquis County Republican Committee. He is a very intelligent man and will provide the leadership and perspective that we need to ensure that Piscataquis County does not disappear from the map.
For U.S. Congress, which is ranked-choice, I will be voting for Adrienne Bennett for my first choice. Adrienne grew up in a home with no indoor plumbing. She was bullied at school for being poor. She has had to fight and work for everything that she has. This included dealing with the Maine media as Gov. LePage's press secretary for both terms and working three jobs to make ends meet as a parent. Adrienne is a regular person, and I believe that we need more regular people in government.  
My second choice will be Dale Crafts. Dale became paralyzed in a life-changing motorcycle accident at 25. Dale is a fighter and did not let that stop him from running businesses, raising children, or anything else that many of us might take for granted.  He speaks his mind and similar to Doug Thomas, has the support of Gov. LePage.
All of the Republican candidates I will be casting my vote for on July 14 have a few things in common: They are regular people who say what needs to be said, will do what needs to be done, and are running to try to make a difference. That is what we need from our elected officials going forward and I encourage each of you to join me in voting for them.
Finally: I encourage everyone of all political persuasions to become more politically active, to ask tough questions, go to meetings, submit Freedom of Access Act requests if there is an issue of concern that you want to learn more about, and share your opinions. Do not give up or give in to the negativity of others.  
I am writing this letter in my personal capacity and not as the chair of the Dover-Foxcroft Republican Committee or any other local organization which I am affiliated with.   
Sam Katz
Dover-Foxcroft