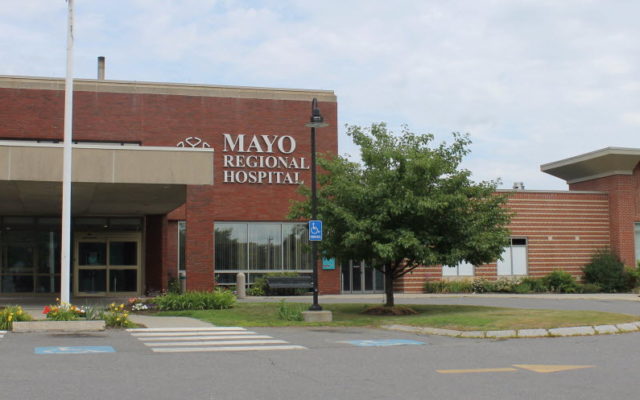 ax247_4e5a_9
Northern Light Mayo Hospital in Dover-Foxcroft
Northern Light Health board elects new chair, vice chair
BREWER — Kathy Corey has been elected as the next chair of the Northern Light Health Board of Directors. The election was held during the board's annual meeting on June 10. Corey is the owner and vice president of merchandising and human resources for Day's Jewelers.
Corey has a bachelor of science degree in nursing from the University of Maine. She previously served on the Northern Light Inland Hospital Board of Trustees as chair and was a regional representative to the Northern Light Health board finance committee. Corey is a trustee and past board chair of the Kennebec Community College Foundation and has been very active in several community-related committees and causes.
"As one of the finest integrated health care delivery systems in America, it's a true privilege to serve within Northern Light Health," shares Corey, "I especially look forward to the board of directors' collaborative work with Northern Light Health's leadership team to continue delivering high-quality care to the communities we serve throughout Maine." She succeeds Barry McCrum, owner and president of McCrum and Company, who served four terms on the board, including one term as chair.
The board of directors also elected Stephen Rich of Glenburn to serve as vice chair. Rich retired as president and CEO of Bangor-based firm, WBRC Architects/Engineers in 2013. During his 30-year tenure at WBRC, he also served as chief operating officer, firm principal, project manager, and project architect. He was first elected to the board in 2012 and is currently serving his third 3-year term. He has held several leadership positions on the board, including as chair of the governance and finance committees.
In addition to appointing a new chair and vice chair, the board welcomed three new directors including Marcia Conrad-Miller, vice president, Sector Lead Health & Life Sciences New England at CGI; Kevin Raye, a realtor and licensed associate broker for Due East Real Estate in Eastport, co-owner of Raye's Mustard Mill, and a former state senator and senate president; Steve St. Pierre, a vice president/business banker at KeyBank, North America. A complete list of board of directors can be found at https://northernlighthealth.org/About-Us/Governance/Board.