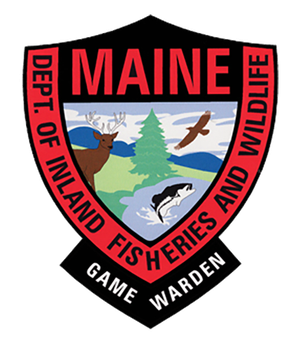 Maine_Warden_Service_insignia
Maine Warden Service increasing boating patrols this holiday weekend for operation drywater
This holiday weekend, the Maine Warden Service will be active patrolling Maine waterways, keeping Maine boaters safe and enforcing Maine's boating laws in order to raise awareness about operating under the influence, removing boaters who are operating impaired and ensuring that boats are registered and boaters are wearing life jackets.
The outreach and enforcement campaign is part of a national campaign known as Operation Dry Water is a year-round boating under the influence awareness and enforcement campaign with the mission of reducing the number of alcohol and drug-related incidents and fatalities through increased awareness and a more visible deterrent to alcohol and drug-use on the water.
If you are out boating this weekend, remember:
 

Think twice before you or a passenger drinks and boats. Boating under the influence (BUI) is illegal. Operating a boat with a blood alcohol concentration of .08 or higher is against Maine law.

   

Register your boat. Go online at

www.mefishwildlife.com

or visit your town office. Funds from boating registrations and milfoil stickers help protect boaters and our lakes.
Always wear a life jacket.

Stay alert and be aware of others on the water.

Always operate your boat at a safe and reasonable speed for your surroundings.

Always tell someone where you are going, and when you will be back.
Maine's boating activity increases in July, and the July Fourth holiday weekend brings a high volume of recreational boating traffic to Maine's waters. The Maine Warden Service oversees the enforcement of laws and rules pertaining to watercraft as well as the safety of all boaters on the inland waterways of the state.
Here are the statistics from the 2019 Operation Dry Water Statistics last year:
97 game wardens participated in the 2019 ODW effort. Those game wardens spent more than 1,600 hours enforcing recreational boating activity, inspected nearly 4,300 watercrafts with 8,500 operators and passengers.

Maine game wardens focused their attention on safety equipment, registration requirements, safe operation and those found boating while intoxicated.

148 summonses and 467 warnings were issued to boaters during 2019 ODW.

Game wardens arrested four boat operators for OUI across Maine with the highest blood alcohol content (BAC) coming in at .31 BAC, nearly four times Maine's legal limit. Maine's BAC limit is .08 for those 21 years old or more with zero tolerance for those under age 21.
Please do your part to keep Maine waters safe.