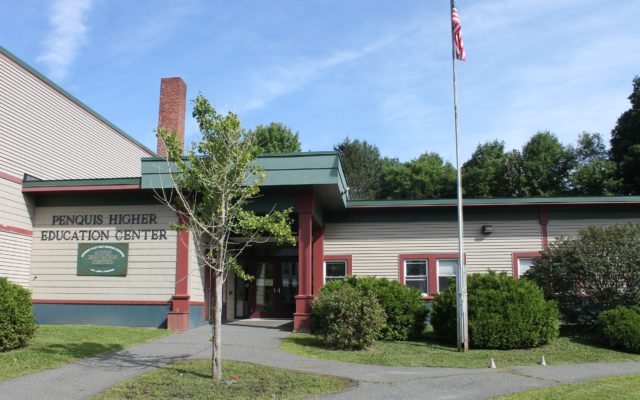 PO-pvaec-36-19
Observer photo/Stuart Hedstrom PENQUIS HIGHER EDUCATION CENTER -- Area residents looking for various academic and career programs can do so through the Piscataquis Valley Adult Education Cooperative, while also having the opportunity to take college courses through Eastern Maine Community College and the University of Maine-Augusta in the same building as the PVAEC main office at the Penquis Higher Education Center in Dover-Foxcroft. Those looking for PVAEC enrichment courses can do so in Dover-Foxcroft and other locations across the region.
U.S. Sens. Collins, King announce $400,000 for Eastern Maine Development Corporation  
WASHINGTON, D.C. — U.S. Sens. Susan Collins, R-Maine and Angus King, I-Maine announced that the Eastern Maine Development Corporation has been awarded $400,000 to support the redevelopment and revitalization of small businesses in Penobscot, Piscataquis, Waldo and Hancock counties that have suffered financial harm as a result of the COVID-19 pandemic. This funding was awarded through the Economic Development Administration (EDA)'s CARES Act Recovery Assistance Program.
"During this public health and economic crisis, Eastern Maine Development Corporation has continued to connect small businesses, communities, and individuals with the resources they need to get through this difficult time," said Collins and King in a joint statement.  "We welcome this important investment, which will support Eastern Maine Development Corporation's outstanding efforts to support the local economy and communities in four counties."
This funding will assist the organization with developing an economic recovery plan, deploy disaster recovery coordinators, provide needed technical assistance to local stakeholders and fund necessary technology and staff support for pandemic-response activities. 
The CARES Act, which was signed into law on March 27 provided EDA with $1.5 billion for economic development assistance programs to help communities respond to the coronavirus.
Eastern Maine Development Corporation provides integrated services that boost businesses, communities and individuals in Penobscot, Piscataquis, Waldo and Hancock counties.