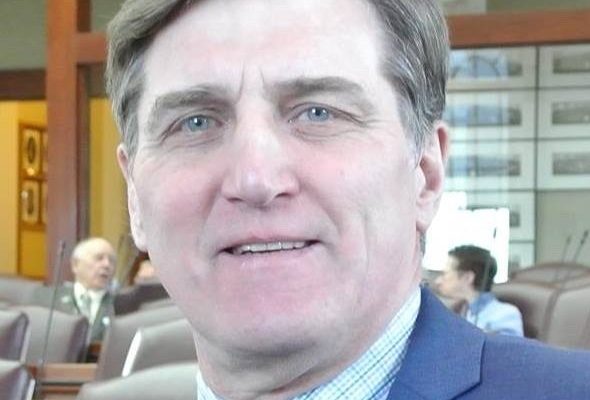 PO-op-fostermug
Rep. Foster
Governor's lockdown on public opinion  
On March 17 the Maine Legislature met to take up legislation crafted to prepare the state for combatting the COVID-19 pandemic. Gov. Mills had declared a state of emergency on the 15th, and we were being asked to add to the emergency powers in statute since 1986. New powers allowed changes to the date of the traditional June primary date and town meetings. All parties trusted the Governor to manage what appeared to be a once-in-lifetime pandemic giving rise to the need for swift action, without delay.
Some unrelated bills were also passed, but most of what the legislature did was to focus on COVID-19-related items and appropriating the funds needed to combat the virus. Projections were made that up to 2.2 million Americans could die.
On March 24, with the issue of her 19th executive order, Gov. Mills had effectively locked down the entire state. Now, more than three months after the 129th Legislature adjourned, the lockdown continues and has been extended through July 8, when the governor will decide if another 30 day extension is necessary to protect the citizens of the State of Maine from themselves and those who may wish to cross its borders.
Since March, we've learned a lot about pandemics, about COVID19 and about giving control of our livelihoods, our schools, our hospitals, our businesses, our commerce and our freedom over to one elected official and her non-elected staff and administration. We heard from some early on that caution was needed to make sure the cure was not worse than the disease. As the 30-day lockdown extensions continued, it appeared state commerce and the financial wellbeing of our citizens was edging closer to irreparable damage.
The goal to "flatten the curve" to keep our hospitals from being overwhelmed with COVID-19 patients had long ago been met. Our hospitals and emergency rooms were never strained to capacity. Some might argue that the lack of large numbers of patients was a result of the Governor's decisive actions. That was then, this is now. Key factors such as new hospitalizations, open critical care beds and available ventilators, have remained at levels well clear of early warnings throughout.  
During the last three months, we've seen goals and targets change based on "science," been told that we are in control of our own destiny, heard poems from the Governor, but haven't seen the leadership needed to effectively save lives while limiting the damage to Maine's economy. The inconsistencies have often been overwhelming. 
Early on one could buy a tye-dyed T-shirt at the local marijuana accessories store, but be unable to purchase a pair of socks at Renys or Mardens. Even now, one can stand in line at Walmart with a hundred others, but can't attend Sunday services with 50 other parishioners. Many decisions made have seemed to be determined by which way and how hard the wind was blowing. It is unclear who the Governor listens to, if anyone. Her decisions are lacking the wisdom and common sense possessed by people who have run a small business or had several employees and their families depending on them for livelihoods. 
Legislators in both political parties have offered the broad base of advice that comes from a citizen legislature drawn from all sectors and walks of life. Several attempts to help support and assist the Governor have been rebuffed in favor of announcements delivered at press conferences. 
I naively assumed that if the Governor's emergency powers were needed beyond the first month, elected officials representing this large and diverse state would be involved. Drawing from the experience of fishermen, business people, teachers, woodsmen, farmers, architects, homemakers and yes, lawyers, would seem like a good source of advice when developing and implementing plans that would affect every man, woman and child in the state now and for years to come. All such suggestions, since the beginning, including involving only the legislative leadership, were turned down by the Governor with her stated concern that it would "become political." Imagine that.
It becomes political when the lives and livelihoods of Maine citizens are being ruined by one person's decisions and their elected representatives have no ability to act on their behalf to limit the damage.
It is time for your elected representation to return to Augusta to address the current COVID-19 situation and the unprecedented lock down of the great state of Maine and its people