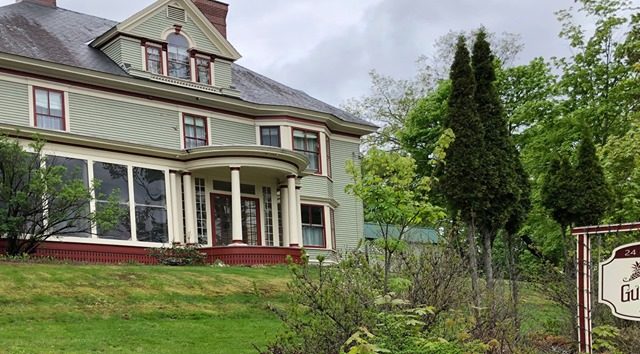 64641276_382750172344784_2911497916948414464_n
Guilford Bed and Breakfast
Guilford Bed and Breakfast launches first literary-themed getaway package
GUILFORD — The Guilford Bed and Breakfast is offering a new, literary-themed, 4-day getaway package specifically for Agatha Christie fans. The Miss Marple Getaway will include period-style activities and games (with prizes), high tea, a picnic brunch on the green, a gourmet dinner, an interactive SleuthHOUND Murder Mystery finale and more.
This experience begins on Sept. 15, Agatha Christie's birthday, and is named after one of her most endearing characters, Miss Jane Marple of St. Mary Meade. For more information, go to www.guilfordbnb.com, email guilfordbnb@gmail.com or call 207-876-3477.
"I am a huge fan of Agatha Christie and I've always wanted to plan and host this sort of thing. Now, I have the chance. One might expect literary packages like this in England, but not in New England. We can change that", said Wendy Denney, proprietor at the Guilford Bed and Breakfast. 
This getaway was specifically created with Vermont, New Hampshire and Maine guests in mind. Others are welcome, of course, but they should be aware that certain travel restrictions may apply. Plans for future literary-themed getaway packages are currently being considered.
The COVID-19 situation has not only increased the public's need to get away, but also to experience something positive, unique and stimulating. Guest safety is paramount, so the number of participants will be limited, and health guidelines followed.