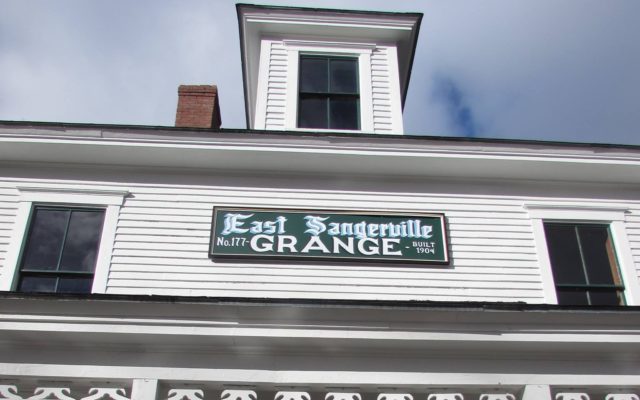 McLaughlin, Kujawski receive Don Hall Scholarships from East Sangerville Grange 
SANGERVILLE — The East Sangerville Grange is pleased to announce this year's recipients of the Don Hall Scholarship. A first-year scholarship has been awarded to Megan McLaughlin, a 2020 graduate of Piscataquis Community High School in Guilford. In addition, a renewal scholarship has been awarded to Brooke Kujawski, a 2019 graduate of Piscataquis Community High School.
The Don Hall Scholarship, managed by the East Sangerville Grange, through the Maine Community Foundation, has awarded scholarships to more than 80 students pursuing post-secondary education. During its 28-year history, the Don Hall Scholarship has been able to support students with over $44,000 in funds supported through private donations.
Hall, for whom the scholarship is named, was a Sangerville resident who became well-known for his enthusiastic and continual support of local and state politics. He served for many years in the Maine House of Representatives in a manner that reflected his dedication for keeping in touch with the people he represented. His reputation attracted advice-seekers from as far away as Washington, D.C., even long after Hall's retirement from active political life. Many people knew Hall through the family business, Hall Christmas Tree Farm in Sangerville, and enjoyed drinking in the stories and good humor of his conversation.
Before his death in 1992, Hall created the scholarship fund to help support high school graduates who demonstrated civic and community involvement, leadership qualities, or efforts on behalf of the environment or the arts. As a pivotal member and past master of the East Sangerville Grange, Hall entrusted selection of yearly scholarship recipients to a committee within the grange who endeavors to carry on his vision in a manner with which he would have approved.
The East Sangerville Grange is proud to continue the Don Hall Scholarship as a fitting reminder to those who live in the Sangerville area that Hall's generous nature and love of the region and its people are why the scholarship exists. Grange members are proud to award the annual scholarships in his honor, to support individuals in their pursuit of post-secondary education.