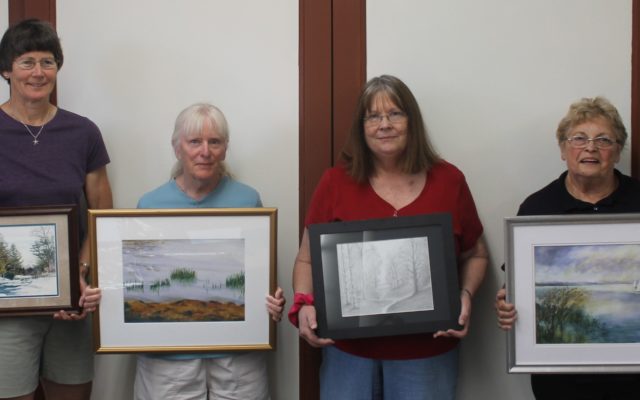 PO-artshow-29-18
Observer photo/Stuart Hedstrom MLO HISTORICAL SOCIETY ART SHOW ARTISTS -- Among the area residents who will be displaying their works at the Milo Historical Society's fifth annual art show are, from left, Barb Hamlin, Linda Moe, Joan Henderson and Wilma Stanchfield. The show will be from 1-5 p.m. on Saturday, July 21 at the Three Rivers Kiwanis Building off outer Park Street in Milo.
Milo Historical Society art show canceled 
MILO — The Milo Historical Society art show, which has been held in July in past years, is among a number of 2020 events canceled as a result of the COVID-19 pandemic.
A post on the organization Facebook page says "the historical society will not be putting on their annual art show this summer for obvious reasons. We are in hopes that we will be able to have it in 2021. We all will be ready for great art work done by local artists and hope to see you all next July 2021."
The 2020 show would have been the seventh annual event. The art show serves as a fundraiser for the Milo Historical Society.